Facebook Adds New Scam Warnings on Messenger
The new normal witnesses the rise of online communication. To better provide safety and security, Facebook adds new scam warnings on Messenger.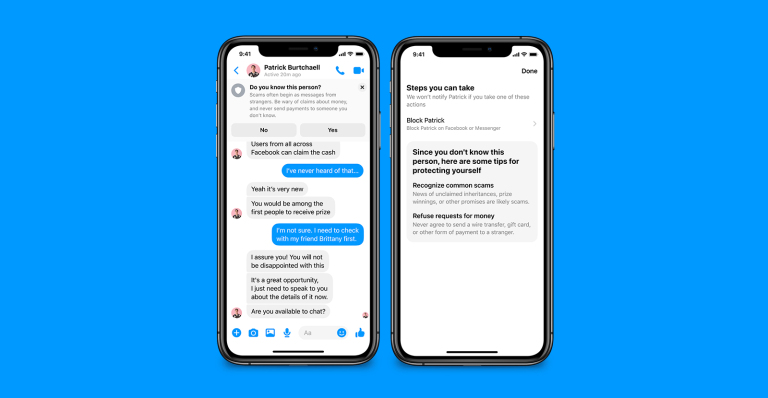 Two new warning tools are added to Facebook Messenger.  These are safety prompts to help users spot scams and fake accounts. They will also suggest actions to prevent further risks.
A safety notice appears when one accepts a chat request from a non-connection on Facebook. AI will start the action once suspicious parameters are met. Such include sending out bulk messages, keywords within threads, and more.
Another warning pops up on messages with suspicious origins. Messenger now filters potential fake accounts. The warning will help users know if they're chatting with the right account that can be trusted.
Facebook Messenger adds the new scam warnings on Android starting 21 May 2020. The iOs update will roll out next week.
Implications for Marketers:
The new scam warnings aim to improve and secure the user's experience. As such, marketers need to find better ways to connect with their audience while complying with Facebook's policies. They should aim for more human-like responses. It also helps to apply appropriate tags to messages.
Reference: https://messengernews.fb.com/2020/05/21/preventing-unwanted-contacts-and-scams-in-messenger/