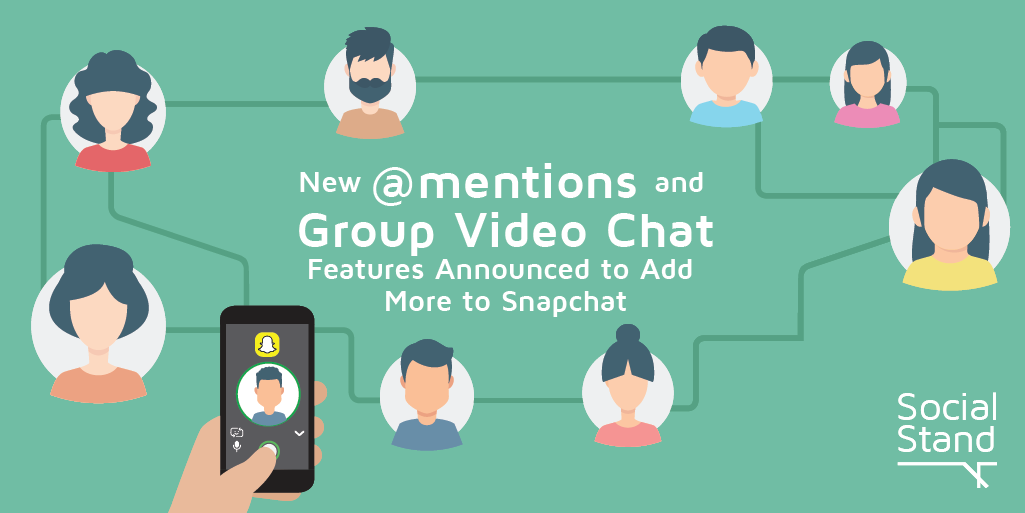 With social media platforms like Facebook and Twitter adding new features to their cards, Snapchat is trying to walk head to head in the competition. In a new announcement by Snapchat, it is going to add group video chat and @mentions features on the application.
Making use of group video chats on Snapchat is a very simple process:
User needs to create a new group and add the users they wish to have a group video chat. If such group already exists, user can simply join it.
The user can then tap on the video call icon (or the phone icon) to start a group video call (or group audio call).
The members of the group will be notified that a group video call request is being received. When they accept the call, the name bubble above the initiating user's keyboard will light up so he knows who is participating in the call.

For group video calls, a maximum of 16 users can take part. For group voice calls, the maximum number is doubled to 32. These group video chats can be helpful for businesses and marketers to communicate with each in real time.
The other main update is the @mentions feature. It enables users to tag their friends in their stories snaps. They can accomplish this by using the '@' symbol before their friend's username. The tagged user will receive a notification as well.
The mentions feature will help the businesses promoting their brand to a great extent. They can tag their business partners in their pictures with the mentions feature. Further, influencers can use this feature as well to promote and do the marketing of brands.
As per Snapchat, these features will be available globally including Hong Kong in the next few weeks. These features, especially the one pertaining to 'mentions', is going to be very helpful for businesses and they might be including it in Hong Kong marketing strategies from now on.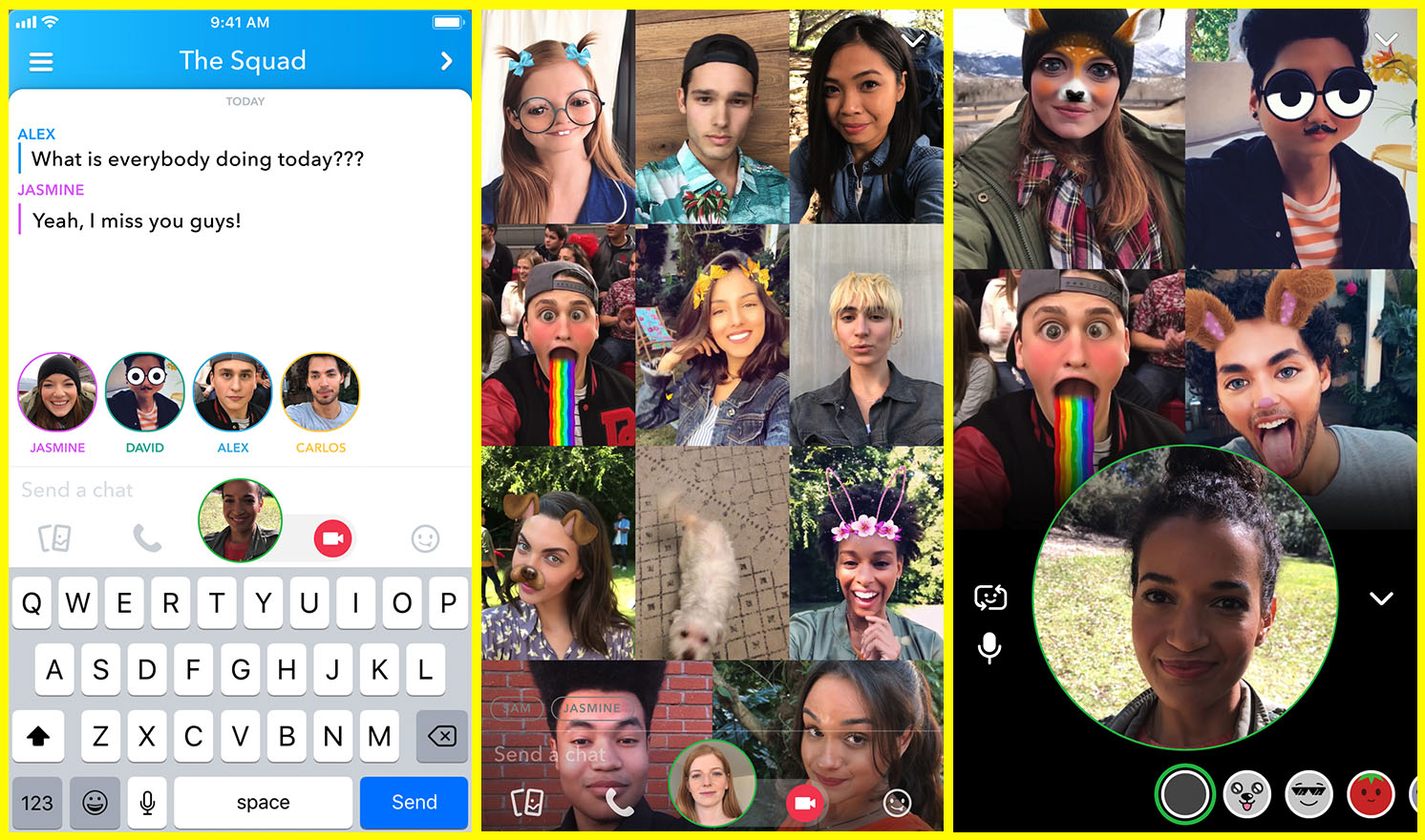 Source: Snapchat
Image credit: Snapchat, Pinterest