Meta, the parent company of social media giants Facebook and Instagram, has launched a new Meta Verified program in the United States. This program aims to provide additional support to content creators, public figures, and businesses in building their online presence and protecting their accounts from impersonation.
Through the Meta Verified program, eligible accounts will receive a blue checkmark badge next to their username, indicating that their account has been verified as authentic. The badge will also be displayed on their profile and in search results, helping users to identify legitimate accounts and distinguish them from fake or imposter accounts.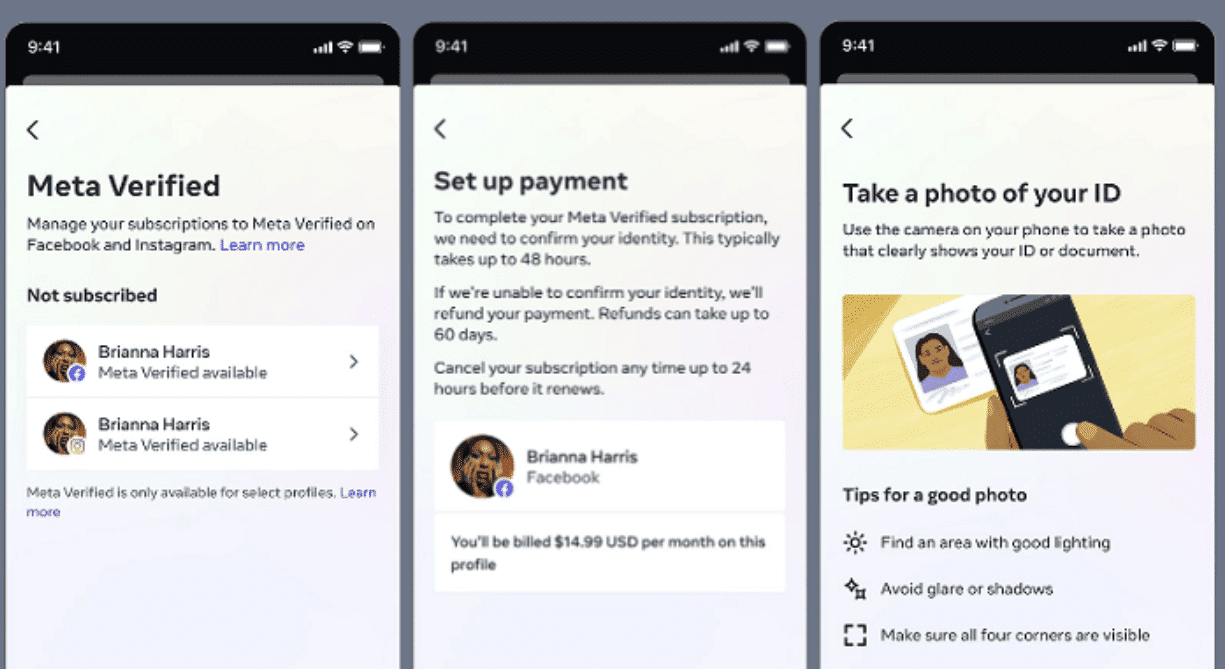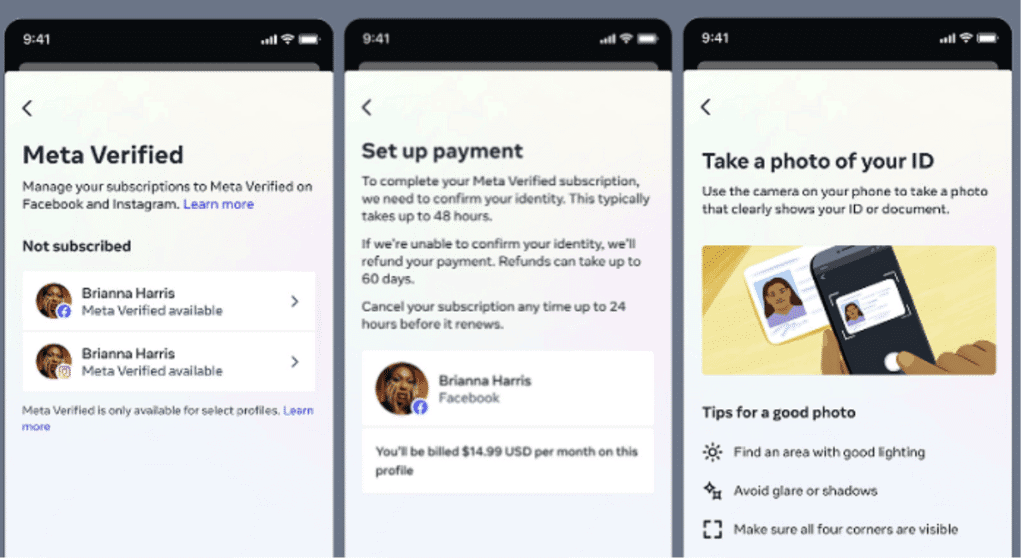 To qualify for the Meta Verified program, accounts must meet specific eligibility criteria, such as being a public figure, media company, brand, or nonprofit organization. They must also have a complete and active profile, follow Meta's community standards and terms of service, and have a significant following and engagement on their account.
In addition to the blue checkmark badge, Meta Verified accounts will also have access to exclusive features and tools, such as insights and analytics, priority support, and early access to new features and products. These resources will help verified accounts to better understand their audience, grow their reach, and optimize their content strategy.
Meta launches US Meta verified program on 17 March 2023.
Implications to Marketers:
The launch of the Meta Verified program aligns with Meta's ongoing efforts to build a safer, more transparent, and more authentic online community. By providing additional support to verified accounts and promoting trust and transparency, Meta aims to improve the overall user experience and strengthen its position as a leader in the social media industry.
Reference: https://about.meta.com/technologies/meta-verified/?utm_source=meta.com&utm_medium=redirect