Live streaming has been raging these days. From concerts to games, online gaming to going live, it seems to be a social media craze. Such a feature can help brands and businesses connect to their audiences in real-time. It boosts conversion, engagement, and loyalty. Last August 2020, Facebook launched paid online events among 20 countries. After a month, the platform acquired Fundo, a virtual events platform, to facilitate its paid live events. The platform also added creator monetization tools like paid badges, promotion tags, and stickers during live streams. Today, Facebook expands paid events to local sports.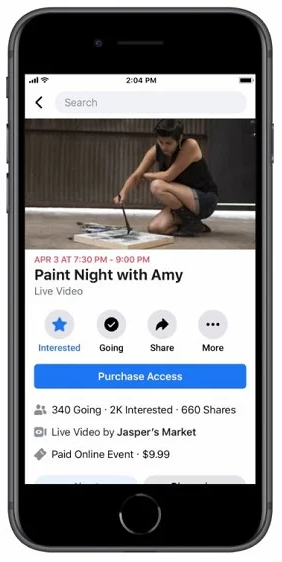 To boost its video offerings and help smaller competition, Facebook is looking to expand its paid events among local sports leagues.  The live streaming feature of Facebook will allow fans to pay for virtual tickets for pay-per-view live streams via cable. Facebook currently passes on creating paid events to 100% of creators. This calls for the next stage of building out a slate for paid live streams of local sports matches. Facebook is looking to add a high school sports team and smaller leagues.
Facebook expanded paid events to local sports on 19 May 2021. 
Implications for Marketers: 
As Facebook expands paid events to local sports, it provides more monetization opportunities for businesses. Local sports companies can make more money with changing content consumption. Marketers should wait and see what sort of sports catalog will be included in the expansion of these paid events. It can help them expand their video offering to increase engagement and sales.
Reference: https://www.socialmediatoday.com/news/facebook-looks-to-expand-paid-events-tools-to-host-pay-per-view-sporting-ev/600487/