Facebook just added an option to allow users to become moderators of any group they're a member of.
There are no more details available. Everybody thinks it's going to be a disaster, so make sure to be extra careful!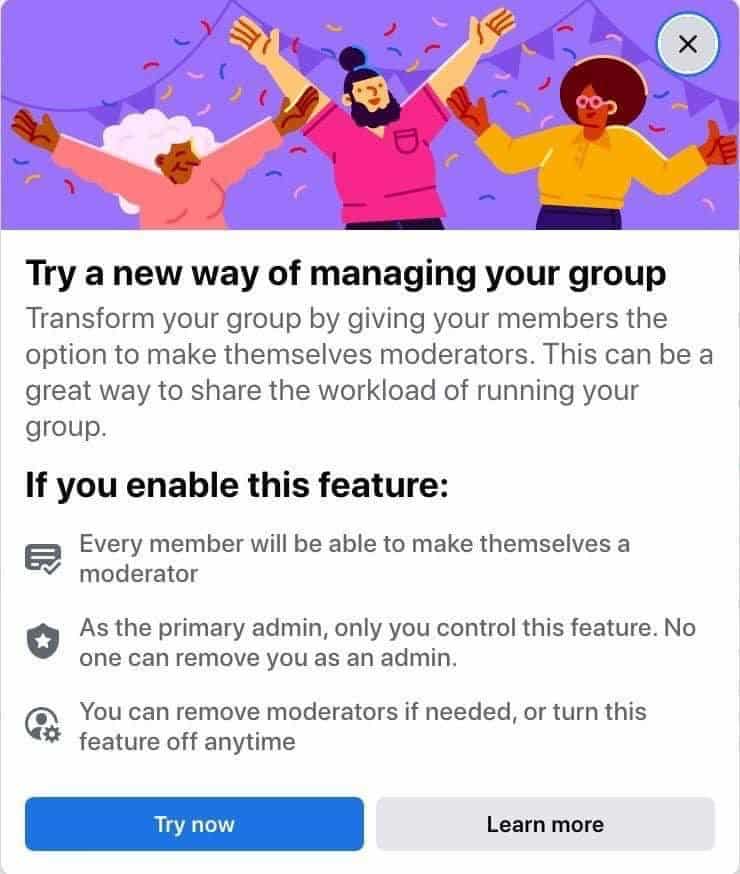 Facebook adds a new group option that lets users become moderators on 12 November 2022.
Implications to Marketers:
Neglect it. Just brush it off and carry on. Don't turn this feature on. We have no idea how this made it through Facebook's development process, but for most communities, this sounds like a road to immediate confusion, angst, and never-ending problems. Select administrators from members you know and trust if you need them.
Reference: https://twitter.com/MattNavarra/status/1591221286298324992