Facebook is dedicated to building its video services. Last 24 June 2020, the platform enabled new tools for live broadcasting. On 14 July 2020, they added an official music video library for music publishers. These official music videos are now playing on Facebook Watch. Such an update aims to increase exclusive Facebook releases with music labels.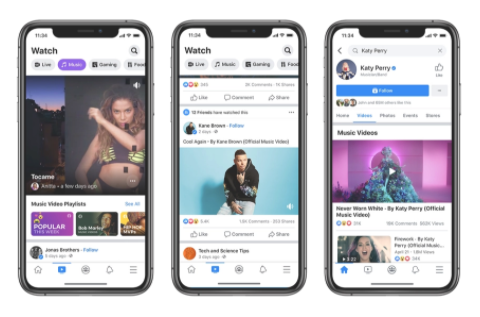 Many music publishers are calling for a better deal on YouTube Music. As Facebook plays official music videos on Facebook Watch, they can potentially offer a bigger share on ad revenue. The new process allows publishers to control their artists' video clips on Facebook. This includes partnering with advertisers for monetization.
Included in the line-up of official music videos to exclusively premiere on Facebook are:
The premiere includes advanced interactions with the artists and countdown stories.
Official Music Videos are now playing on Facebook Watch in the U.S. as of 31 July 2020. Facebook is currently working with partners in India and Thailand. In the long run, official music videos will play on Facebook Watch globally.
Implications for Marketers:
Facebook introduces a new social experience by playing official music videos on Facebook Watch. Music videos are on top of the most viewed on YouTube today. So, Facebook is positive in drawing large audiences on these exclusive releases.  For marketers, these can be an opportunity for increasing reach and product placements. It may be a big win for brands to partner with music publishers.
Reference: https://about.fb.com/news/2020/07/music-videos-on-facebook/