Instagram announced, on 1 October 2019, the start of tests for a reminder feature of product launches. This is in line with features released this year such as checkout and shopping from creators. All of these are aimed at making Instagram more intuitive with the needs of users, making it easier to shop.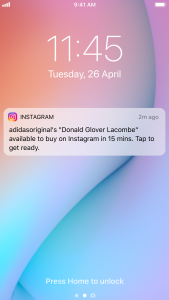 As more businesses use Instagram to build their image and brand and more users are using Instagram to shop, the social media platform is investing in more features aligned towards making the shopping experience responsive and intuitive. The latest are a set of features geared towards exciting shoppers by highlighting product launches via Instagram. A product launch sticker in Instagram Stories and product launch tag in feed lets people set reminders for launch dates. They can even preview product details and buy as soon as a product is available without leaving Instagram.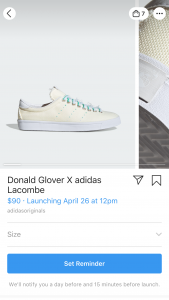 The product launch reminder along with the checkout feature is currently in closed beta with some US brands and will be tested on the following weeks. Instagram may launch the feature to the public in the coming months.
Conclusion
As more shopping features are being introduced in the social media platform, Instagram is evolving from an image and branding platform into a multimedia instagram marketing and shopping site. Users and marketers can look forward to more features that will make the Instagram experience more enjoyable.
Implications for Brand Marketers
The new product launch reminder feature is useful especially for creating excitement for upcoming products. Marketers should see to it that it is used effectively to be able to have the optimal effect for the product and the brand.
Reference:
https://business.instagram.com/blog/new-testing-product-launches-for-instagram-shopping/
https://instagram-press.com/blog/2019/03/19/instagram-checkout/
https://business.instagram.com/blog/shop-looks-from-creators/