The first half of 2020 saw an increasing need for online presence. More people are contacting brands via digital media. As such, businesses need an easy solution to connect with their customers on different platforms. Last 01 June 2020, Facebook provided a direct mail option via a Page app. This function allows advertisers to send marketing emails directly from a Facebook Page. Today, Facebook introduces a new chat plugin for business. It's an integration of Messenger chat to a business website.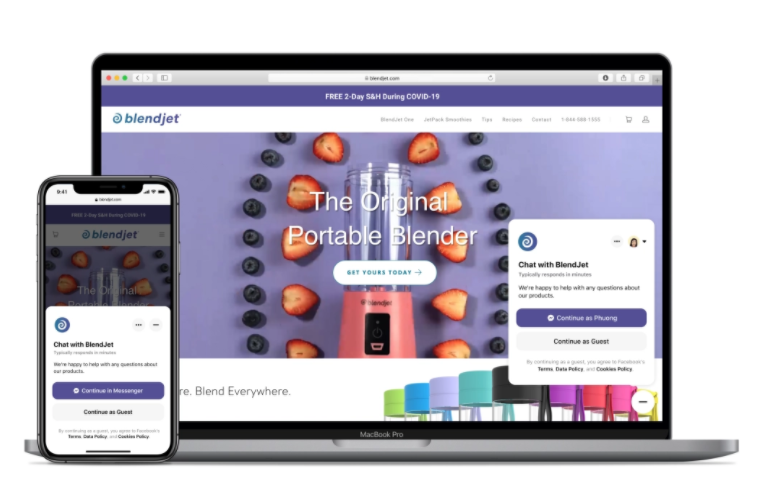 The new chat plugin allows customers to start a Messenger chat on the business website. There's no need to log in on Facebook or Messenger. As a website guest, the customer can end the chat from the more menu anytime. If not, the conversation will be deleted within 24 hours from the time it starts. The new chat plugin is designed for direct and real-time responses. Back on 21 May 2020, Matt Navarra tweeted beta-testing of this new chat plugin. Facebook's testing reported a 45% increase in customer inquiry using the new chat plugin. Businesses using Facebook Pages can install the new chat plugin for free. It's just a few clicks on the Page settings. They can also install it via Haravan, ManyChat, and WooCommerce.
Facebook introduces the new chat plugin for business on 04 August 2020.
Implications for Marketers:
Facebook's new chat plugin is an easy solution for businesses to engage with their customers online. With minimal effort, they can kick off online personalized chats and shopping experience. For marketers, this new chat plugin can be a tool to increase conversion. Responding faster to a guest query leaves a better impression. A customized response can help the guest even when you're not available online. This means more leads. And by being smart in crafting content for lead objections, you'll pretty sure end up getting higher conversions.
Reference: https://messengernews.fb.com/2020/08/04/messenger-enhances-chat-plugin-to-help-businesses-reach-even-more-customers/