Facebook is persistent in emphasizing group engagements. Last 29 June 2020, it added new tools for fan support. It even offered free courses on community management last 08 July 2020. Today, Facebook allows branded content within groups. Such provides highly engaged groups with business opportunities.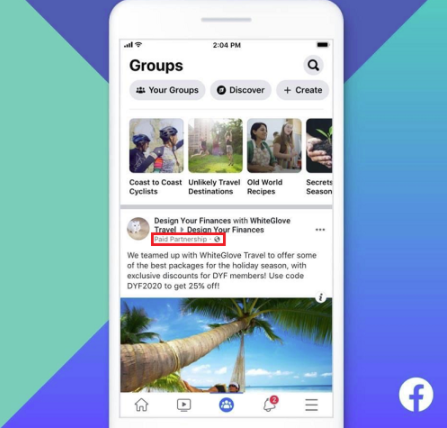 Branded Content is a post made by a creator or publisher for specific brands, products, or services. They can either be in Carousel, images, or video formats. If promoted, branded content can be tagged in Page Composer and other avenues. The update now allows admins of public Facebook groups to tag brand content. This is under the "tag sponsor" option. Once the tagged branded content is published, it will show a label of "paid partnership" for transparency.
Facebook allows branded content within groups as of 07 August 2020.
Implications for Marketers:
As Facebook allows branded content within groups, they are giving group admin other revenue options. This move can also increase the connection between brands and their followers. For marketers, this is an opportunity to engage a larger number of users in a public Facebook group. It may lead to increased conversion also. And if marketers want to build credibility as well, they can create high-quality mobile content and social feeds.
Reference: https://www.socialmediatoday.com/news/facebook-adds-new-sponsored-post-options-for-groups/583176/