Twitter announces a new look on embedded tweets. Such a small update is pertinent to note in any case.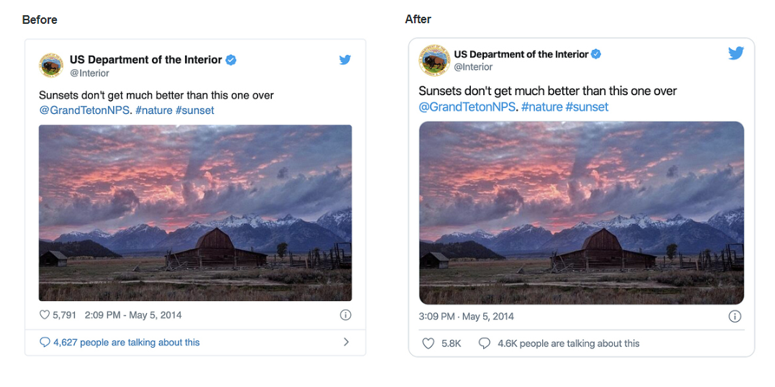 Embedded Tweets are pick content that can be displayed on websites. The new-look shows slightly larger text and icons. Likes and comments will now appear together on the gray area below the tweet. These changes will help Tweets load faster on sites and apps.
Twitter announces the change to take effect on 19 May 2020.
Implications for Marketers:
Embedded tweets play a major role to increase online visibility. By quickly sharing it with a website, brands can reach a larger audience. With the new updates, marketers can share positive comments to promote the brand.
Reference: https://twittercommunity.com/t/a-new-version-of-embedded-tweets/137894