Google will introduce an Augmented Reality (AR) feature on YouTube currently undergoing Alpha testing, which was demonstrated in Cannes Lions. YouTube is the latest to apply AR on their platform, since other start-ups and Snapchat have utilized the feature.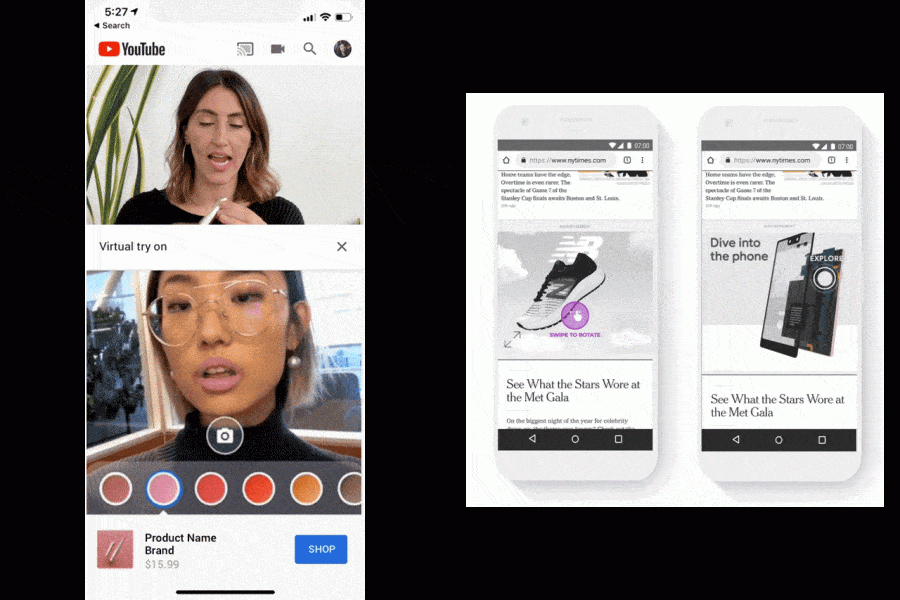 Alpha Testing with MAC Cosmetics
The search engine company aims to increase engagement between creators and users. Testing started with beauty creators, which would enable the user to apply make-up as they watch the tutorial.
MAC Cosmetics is one of the first companies that will take part of the testing phase. If a user takes interest in a make-up product, they can go to the MAC website, and buy the product. For users to activate the feature, the AR lens will activate through the front-facing camera of the smartphone.
Collaboration with FameBit
The company also partnered with FameBit to enable this opportunity for users. Doreen Dinour from FameBit states that through the AR platform, it will further the engagement between content creator and user.
The Alpha testing shows promise wherein around 30% of users tested the lipstick through the AR lens. Dinour claims that other industry roll-out will also happen, which could be advantageous for marketing.
Swirl and Poly Roll-Outs
Swirl is also another Google update that would roll-out, which would give users an opportunity to view 3D versions of products through ads. In this manner, potential customers can interact with an item prior to buying it.
In connection with 3D advertising, Google will release Poly for advertisers, which would give them authority over their 3D property. This feature is currently in a testing phase, but New Balance is one of the first to try this feature.
Recent Google updates relating to AR was its Google Search and Lens, released through its ARCore App.
Brand Implications
Regardless of industry, AR can increase user engagement and interest in products or services. In this case, before a potential buyer purchases a new product or tries out a service, they have a better idea of how the product or service works.
Original Source: https://www.adweek.com/brand-marketing/google-is-rolling-out-augmented-reality-try-on-tools-for-youtubers-and-beauty-brands/