The COVID-19 pandemic has affected many lives in the first half of 2020. Lockdowns, quarantines, and social distancing have forced businesses to close and people to stay indoors. This brought about an increase in the need for online connections. It results in positive effects on the use of social media platforms. Today, Facebook reports revenue and user growth amidst COVID-19.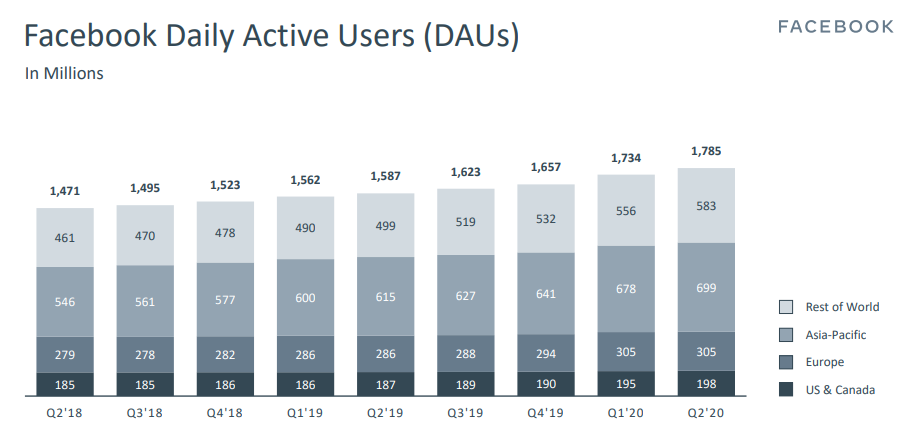 Facebook's Q2 2020 Results showed an extra 100 million daily average users (DAUs) on the platform. This now takes them to 1.785 million DAUs. From $17,737 million in revenue in Q1 of 2020, the platform's revenue rises to $18,687 million in Q2. This is an 11% growth amidst COVID-19.
Facebook reports its revenue and user growth as of 30 July 2020.
Implications for Marketers:
Facebook's revenue and user growth amidst the pandemic is proof of the platform's stability. It shows that Facebook is still the number one social media channel for marketing. For marketers who aim to build brand awareness, it would be smart to target Facebook's 3 billion users.  Setting clear goals and strategies on the platform can result in market dominance.
Reference: https://s21.q4cdn.com/399680738/files/doc_financials/2020/q2/Q2-2020-FB-Earnings-Presentation.pdf