Brazil has a community of 10 million small and micro-businesses. To help bring more brands online, Facebook Pay brings payment to WhatsApp Brazil. Such a move opens more growth opportunities to brands using the Facebook family of Apps which include WhatsApp.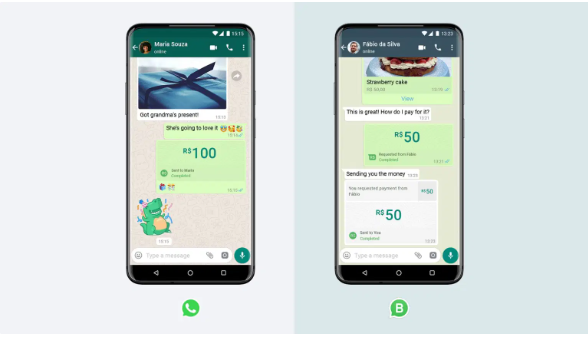 Facebook Pay is an ideal and safe digital payment option. It's available to Facebook and Messenger users in the United States since 12 November 2019. You can set it up using a credit card, debit card, or Paypal account. It utilizes anti-fraud technology and advanced data encryption for safety. Adding a PIN or biometrics provide extra security on your account.
In Brazil, Facebook Pay partners with Visa Direct and Cloud Tokenization to power its payment feature. Users can add a credit or debit card from local Brazilian banks such as Banco do Brasil, Cielo, Nubank, and Sicredi. As an added update, one can use Facebook Pay to send money to a loved one. It's as easy as sending a message. And that's free for all users. The business shoulders the processing fee for any payment. Besides, it'll be easy to track payment activities in different apps.
Facebook Pay will be available to Brazil users on 15 June 2020.
Implications for Marketers:
Facebook is continuously bringing e-commerce to developing countries. Through Facebook Pay, users can make online payments, even without a bank account. Such digital transactions also open new markets and speed up sales transactions.
For marketers, this is a good sign to advertise more on the Facebook family of Apps – Facebook, Instagram, Messenger, and WhatsApp. As their developers aim to connect digital transactions within all platforms, the easier it'll be for brands to make a sale. Brands just need to make sure that their pages are updated with the available products and services.  Creating eye-catching and relevant shoppable posts can also add up to conversion.
Reference: https://about.fb.com/news/2020/06/whatsapp-payments-brazil/