Facebook announced on 12 November 2019 the launch of Facebook Pay, an easy, safe, and reliable payment feature for the Facebook app. The new feature aims to make transactions simple and make sure personal information is kept safe and protected.
Among the features of Facebook Pay is the one-time input of a payment details which removes the need to give details for every purchase. Viewing payment history, management of payment, and setting updates can be done in just one place. There is also an option to set up Facebook Pay across Facebook, Messenger, Instagram, and WhatsApp. Lastly, real-time customer support via live chat will become available for questions or concerns.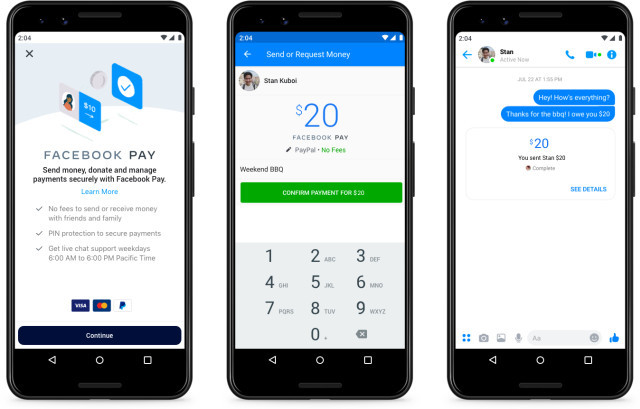 To set up Facebook Pay the user just need to go to Settings, select Facebook Pay, and add a payment method. Facebook Pay supports most credit and debit cards as well as PayPal.
Designed for security, Facebook Pay safely stores and encrypts bank details, perform anti-fraud monitoring, and provide notifications for account activity. PIN or biometrics, such as touch or face recognition can also be set up for an extra layer of security when sending money or making a payment.
Facebook Pay feature will first be rolling out on Facebook and Messenger in the US. Eventually, the feature will be introduced in Instagram and WhatsApp.
Facebook Pay is part of the ongoing development by Facebook to make e-commerce more convenient, accessible and secure for people. In doing so they help businesses grow and empower users to shop and sell online. Users and businesses look forward to more developments in making online shopping easier for everyone.
Implications for Brand Marketers
As a long-awaited feature, this will make conversion and sales funnel faster and more convenient for users. Once available it is best to take advantage of the said feature for online sales and to provide a seamless experience for users.
Reference:

pay.facebook.com.