The platform is now available on Instagram. Facebook announced on their F8 2019 that it aimed to take out Spark AR Studio (a platform to create one's own AR filters) from Instagram publishing closed beta to the public within the year. The Spark AR Studio enables creators to make their custom AR effects on Facebook and Instagram to stimulate creativity and share to followers, friends, or fans.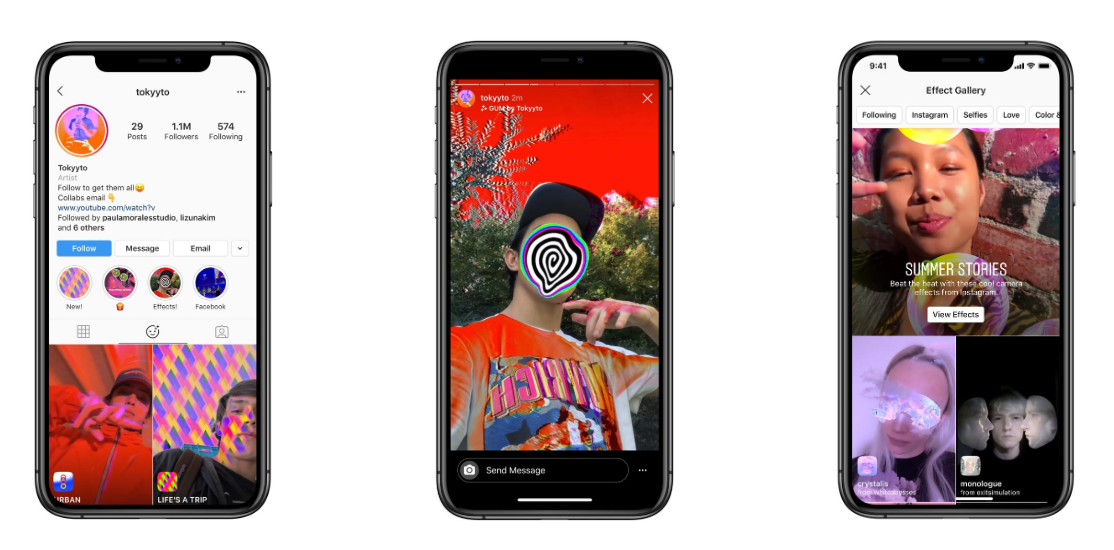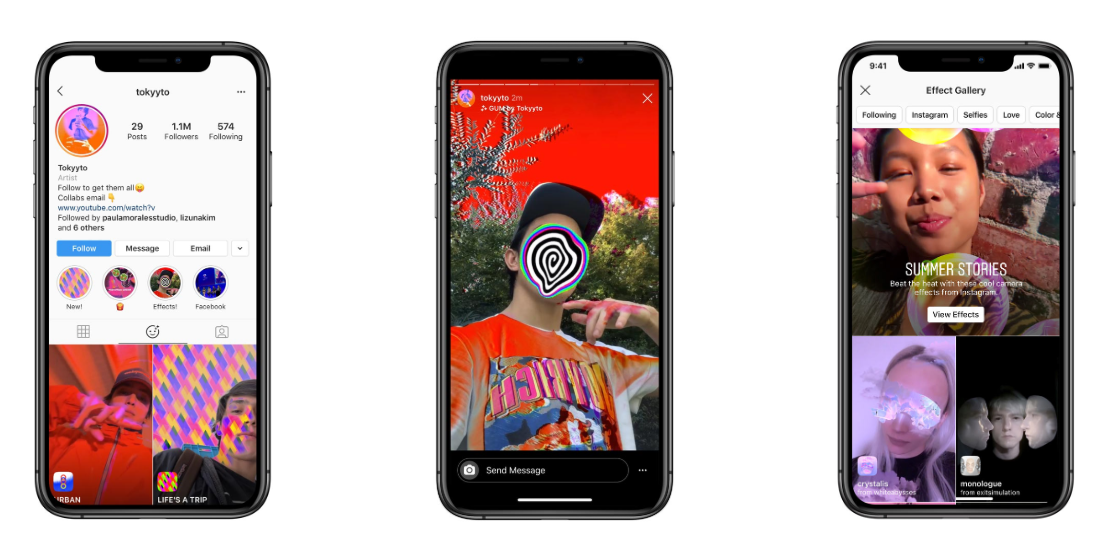 The Features of Spark AR Studio
Creators can use tools such as the Patch Editor to animate the AR effect & Spark AR Hub to publish on Instagram. In addition, creators can upload their own objects and sounds on the platform.
Patch Editor
The Patch Editor tool is an easy way to create animated effects without needing technical skills. Facebook provides resources for individuals and simplified the way creators can make their own effects. Creators sync effects through movement, pose and making a face, and even transport people anywhere in the world.
Spark AR Hub
Spark AR Hub is a tool that creators can use to publish their AR effects and learn about its analytics, metrics, and engagement. On the Spark AR Hub page, it organizes a creator's effects and allows access for pages.
Upload Tool
Creators can upload their own objects or navigate through Facebook's asset library or utilize models from Sketchfab, Facebook's partner.
Effect Gallery
Facebook announced that a new Effect Gallery is available wherein individuals can find "niche AR effects from up-and-coming creators".
Enhance Instagram Stories
The addition of the Spark AR on Instagram can feature engaging and interactive content for all users on Instagram Stories.
Creator Stories
Mark Ronson & King Princess' music video was shot by using only Spark AR.
Luke Hurd uses Spark AR to share his work and connect with the community.
Chris Higa gets inspiration from trending news updates and memes that prompted him to work on AR effects. He aims that brands get a chance to use Spark AR to get better engagement from its consumers.
Spark AR fuels inspiration and creativity and it enhances connection through experiences for creators on Instagram.
Implications for Brand Marketers
Marketers can engage with its consumers further through an interactive manner. In addition, marketers need to ensure that the message remains despite the novelty of the AR effect. Also, it's good to integrate the new features as soon as possible to get a step ahead of the competition.
Source: https://developers.facebook.com/blog/post/2019/08/13/spark-ar-publish-to-instagram/?locale=en_US