Every business needs a personal account to create a Facebook Page. And according to Facebook research, 90% of business admins use Messenger to chat with family and friends. To make business easier for them, Facebook adds Page Inbox to Messenger. Such an update makes it easy for admins to switch between their messenger account and page messenger.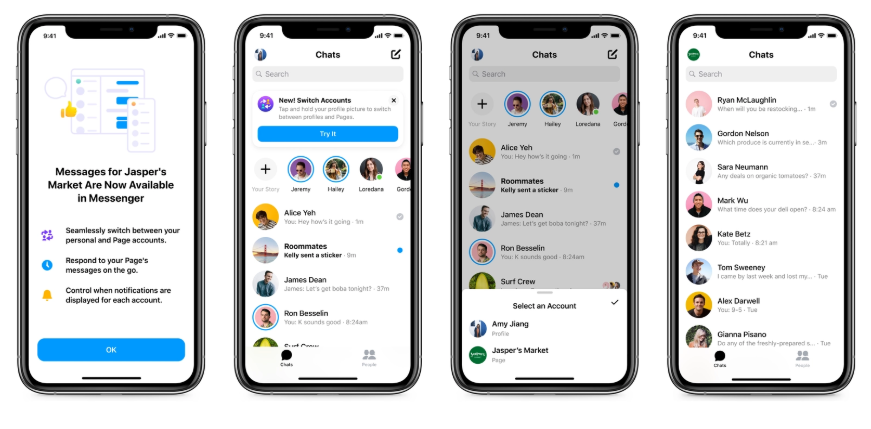 It is critical for businesses to quickly address the needs of their customers online. Especially in these times of crisis, the online users' queries have surged up. A Hubspot survey showed that it is important for 90% of customers to get immediate responses. It speeds up and increases conversion on the sale process. Adding a business inbox on Messenger adds a simple toggle between a personal and business account. By simply holding a Messenger profile picture, a user can do the switching. 
Before the update, admins manage to message through a Creator Studio and Page Manager. This is where they respond to customer queries like product availability, delivery options, pricing, and other concerns. The Page inbox complements such a messaging task.
Facebook adds Page Inbox in Messenger for iOS on 09 June 2020. It will be added to Android in the next few weeks.
Implications for Marketers:
The Page Inbox that Facebook adds in messenger is a fantastic tool for businesses to be on top of the latest queries. It will help admins to quickly respond to their customers wherever they are. It also helps brands to accommodate the rising number of online inquiries because of the lockdowns. For marketers, these can be an opportunity to help the audience discover brands during the chat. They just need to be creative enough to add relevant values in responding to messages.
Reference: https://messengernews.fb.com/2020/06/09/introducing-business-inbox-in-messenger/