WhatsApp is always looking for ways to enhance customer experience. Recently, the app launched proxy support to maintain connections during network outages. Today, WhatsApp has added more features to its platform, including the ability to include up to three possible responses in single-vote polls. In addition, users can now add captions when sharing media or links, making it easier to add context and commentary to their re-shares.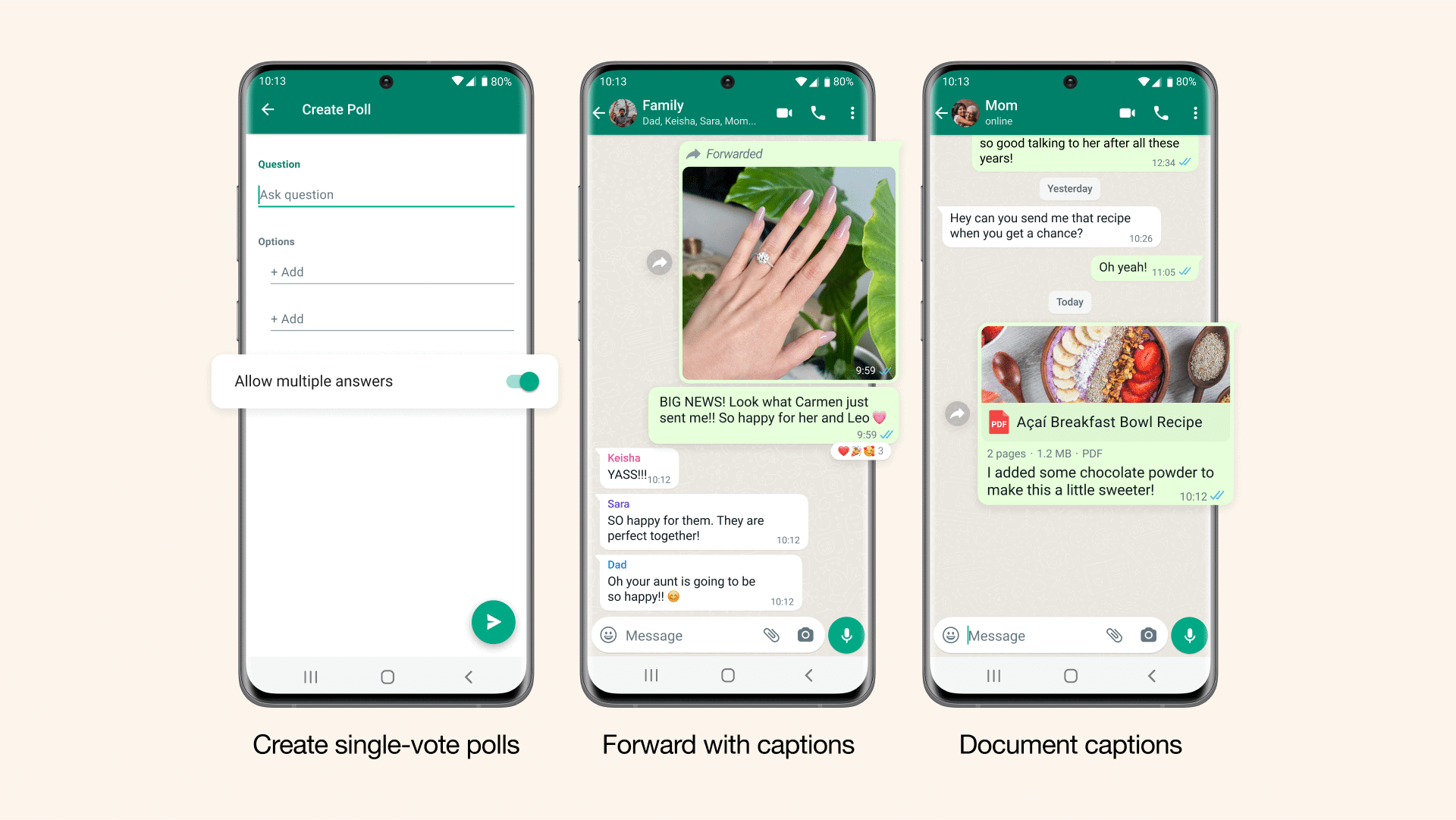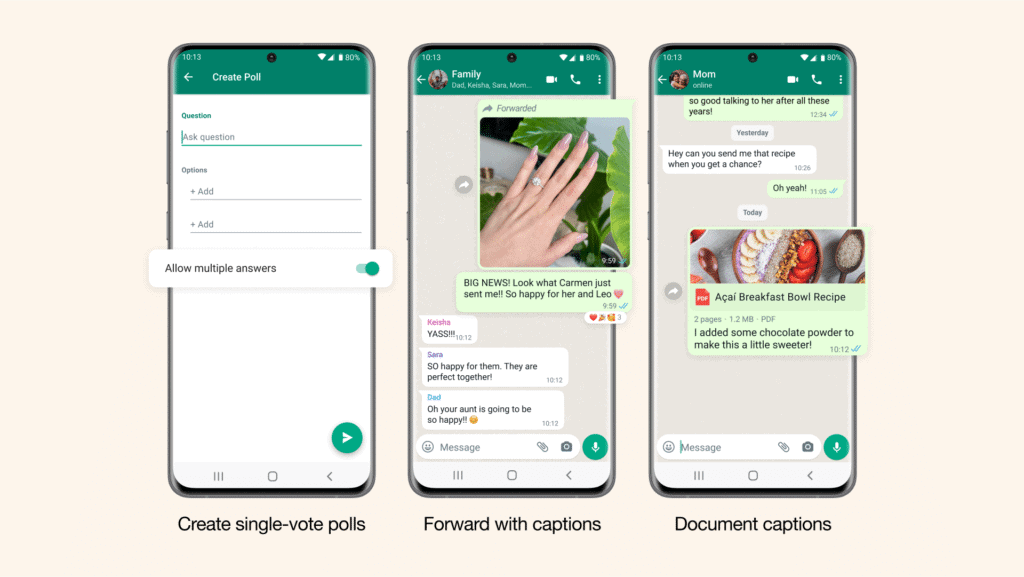 The new features aim to make it easier for users to engage with each other on the platform and share more meaningful conversations. The new caption feature will also make it easier to share content and add context for businesses looking to promote their products or services.
WhatsApp is also testing a new feature that will allow users to review their voice messages before sending them, which can help to reduce errors and improve the quality of messages.
WhatsApp enhances engagement with new polls and caption features on 2023 年 5 月 4 日.
對營銷人員的影響:
Marketers can use the new features on WhatsApp to engage more meaningfully with their audience. By including polls and captions in their messages, businesses can encourage followers to participate in conversations and provide valuable feedback on their products or services. The new caption feature can also help businesses to provide more context and promote their brand messaging in a more compelling way.
資料來源:https://business.twitter.com/en/blog/must-have-twitter-lists.html https://blog.whatsapp.com/new-updates-to-polls-and-sharing-with-captions-on-whatsapp