Why Every Business Needs a Digital Agency
Social Stand is a digital agency in Hong Kong, providing top-notch digital marketing services to its clients. Social Stand specializes in social media marketing and other digital campaigns, including Facebook content and ads, Instagram content and ads, and more. If you want your business to get noticed by today's customers who are increasingly turning to the internet for their Information needs, then you'll need a great social media strategy!
The Essentials for a Successful Digital Marketing Campaign
With the rise of digital technology and online shopping, businesses are quickly realizing they need to take their marketing efforts into cyberspace. One way to do that is through a social media campaign. If you're hoping for your company's success in this new era of business, it's essential that you have a strong social media presence with active social media accounts and engaging content.
Create a website that is easy to use and looks professional
A website is the first impression of a company on the Internet. It's important that it looks professional and offers easy navigation to users. We suggest using WordPress or WooCommerce because these platforms are relatively user-friendly, fast enough to deal with high-traffic volumes, customizable in appearance (to match your branding), and fairly inexpensive compared to others.
Develop an email marketing campaign with the goal of building customer loyalty
Email marketing is a great way to keep in touch with your customers without spamming them. You can send out newsletters and notices of new products and services or just promote the latest blog post you wrote on an ongoing basis. A few popular email marketing platforms are MailChimp, GetResponse, Constant Contact, and Emma.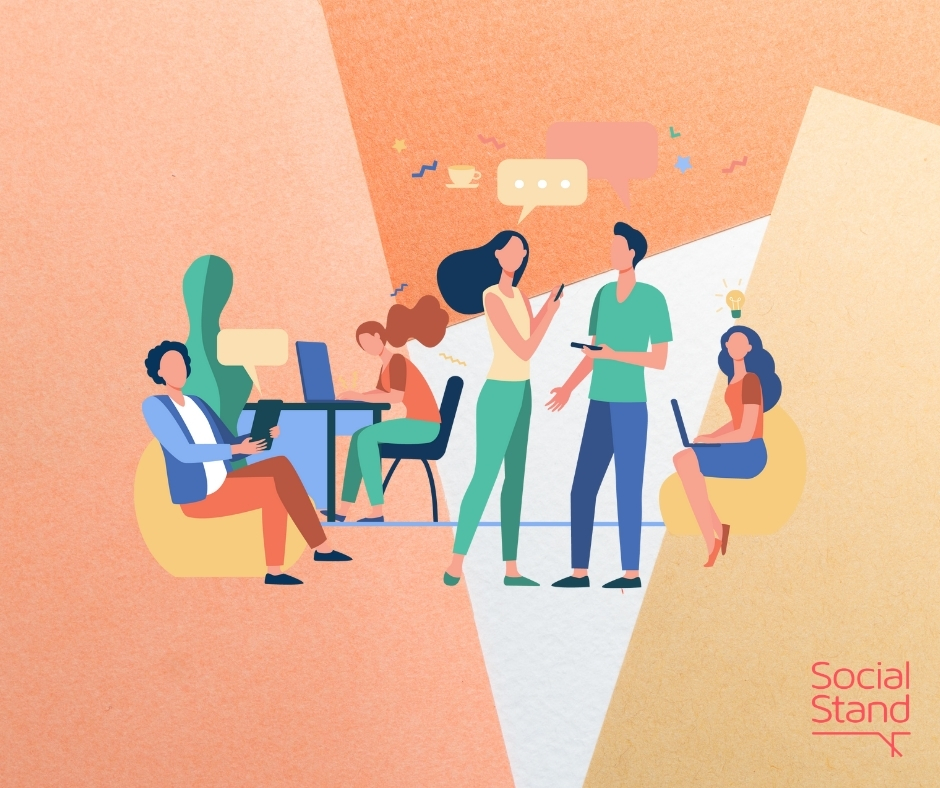 Utilize social media platforms, like Facebook, Instagram, LinkedIn, Twitter, Pinterest, etc. to connect with customers and generate traffic
Social media platforms are a great way to generate traffic and build customer loyalty. Use these platforms as an opportunity to share content, promote your products or services, and interact with other users. You can also create ads on social media that encourage people to buy from you. The most important is creating engaging content for the target audience.
Use online advertising services such as Google AdWords or Facebook Ads to market products/services
Advertising services help to maximize the reach of the digital world. You can use these services to showcase your products or the company itself. Choose a relevant advertisement and target audience, then set up goal for your advertising campaign such as lead generation or customer acquisition
Develop a digital campaign for the acquisition
A digital campaign is a strategy that implements digital technology to promote the company's activities, products, or services. Through the use of social media and mobile marketing, you can create an integrated customer acquisition plan through multimedia content for new customers.
Give back - post links from your company's blog on other relevant blogs in order to get more exposure for yourself and your brand
Contributing your time and expertise in the digital world is also a great way to give back, also for content marketing.  Posting links to your company's blog content on other relevant blogs will get you more exposure and help with SEO.
Why Is Digital Agency Important for Brand Success?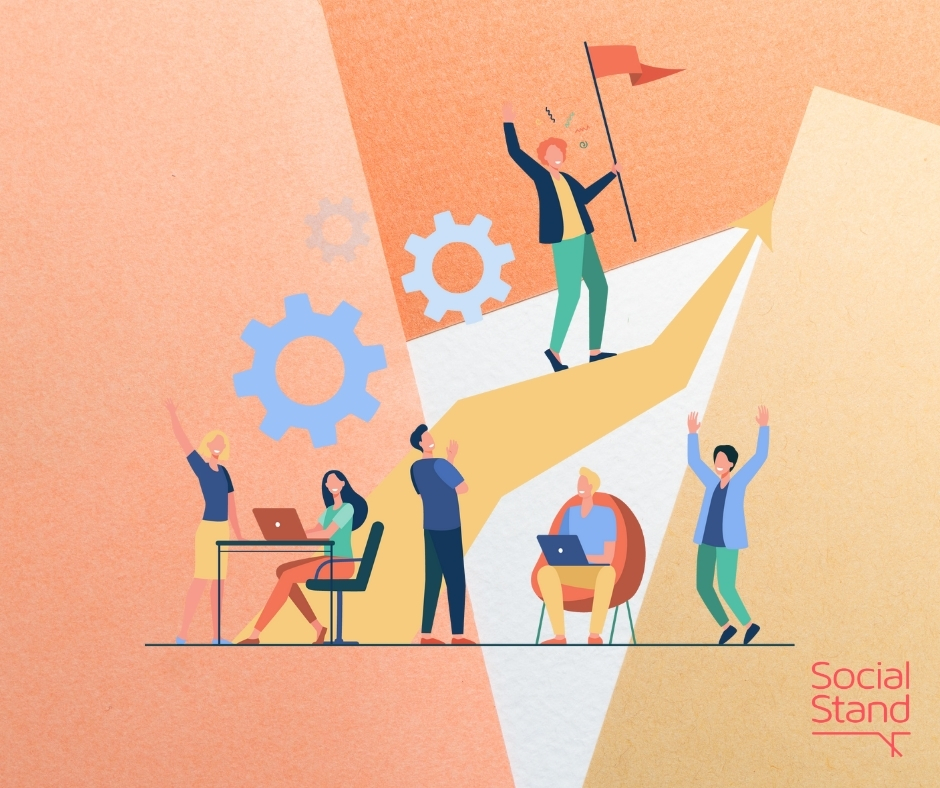 A digital agency can help with brand success by providing social media management
A digital agency can help with social media management by providing optimized content that is more likely to attract followers on Facebook, Instagram, or Twitter. They also provide engagement through mentions of the brand in their posts, responding to users' questions about it, and using relevant hashtags.
A digital agency can help with brand success through web design and development
Website and campaign site are vital for a brand's success. A digital agency can help by creating and maintaining sites that are optimized for search engine indexing, meaning they'll rank higher in Google searches than competing websites without such optimization.
A digital agency's strategy is to provide an excellent customer experience throughout the entire process with professional communication skills, top-of-the-line web design, and development.
A digital agency can provide website traffic growth strategies to increase the number of visitors to a site
Traffic and leads generation is important for any online business. A digital agency specializes in website traffic growth strategies and can provide a variety of solutions to increase the number of visitors coming to your site, from SEO (search engine optimization), PPC (pay-per-click) advertising, social media marketing campaigns, or other digital strategies like content marketing.
A digital agency provides SEO services that are designed to improve search engine rankings for your site
SEO, search engine optimization, is the process of improving your site's visibility in organic (unpaid) search engine results. SEO services are designed to improve your site's ranking with Google and other major engines.
The top digital agencies can provide you a wide range of SEO-related services, such as web design for conversion optimization, social media marketing campaigns, or content marketing and backlink building.
A digital agency has a creative team that is skilled in design and marketing
Digital content needs to be professional and engaging. The creative team in the digital agency specializes in digital marketing, strategic design, and web development and provides you with the best type of service for your company's needs.
Most companies need help with their website, blog, or social media content on occasion, but not all are skilled enough to do it themselves without hiring someone else to do so.
A digital agency will work with your budget to find the right fit for what you need
Digital marketing may not be as expensive as you think. The digital agency will work with you to find the perfect fit for your needs. For example, they may provide social media marketing that is more affordable than a full-fledged campaign and still give you great results because of their expertise in this increasingly popular field of marketing.
A digital agency offers affordable solutions for all of your needs, even if you don't have an idea yet!
The digital agency should tailor the best solutions to your business,  no matter what you are currently working on. Creative ideas may be needed in this realm, but the digital agency will work with you to find a solution that best suits your needs.
A digital agency offers the latest in digital marketing, including social media platform trends, functions, and SEO
The digital agency understands the latest technology and social media trends. It is the agency's understanding that makes them a top digital marketing company.
The best part about working with this type of agency is their expertise in and knowledge of social media. With so many different platforms out there, it can be hard to understand what works on each one for your business needs; but these professionals will know exactly what what you need.
A full-service digital agency should have expertise in content development, graphic design, and video production
An all-rounded digital agency should have a variety of talent in this field, which includes strategic planning, content development, and graphic design. This is because not all agencies are experts at video production or photography.
Different types of businesses require different skill sets, but there should be some crossover when it comes to marketing services. A full-service digital agency will offer these three core areas.
A digital agency has an experienced team of professionals to help you reach your goals through proven strategies
Hiring and managing in-house digital marketing experts are costly. You can always outsource your digital marketing to a Hong Kong-based company that specializes in these services.
Digital agencies have the necessary resources and expertise, which include strategic planning, content development, and graphic design. These three core areas are crucial when it comes to online success because they target different types of audiences who come from various industries.
All You Want in Business Is Success, but...
A lot of businesses have a hard time standing out when they're trying to market themselves on social media. It's easy for marketers to get caught up in the day-to-day tasks that come with running their business and neglect their social media marketing, which is why it's so important for them to hire an agency like Social Stand who can handle this work while they focus on other things. We make sure your brand is always at the forefront of people's minds!
The Digital Agency You Need Is Here
If you want more customers coming through your doors, then you need a great digital strategy including social media management and advertising. Our team will give you everything you need to succeed online!