Pinterest announced on 10 July 2019 that it improved and introduced features. This gives businesses and creators an opportunity to consider Pinterest as a marketing strategy, while attracting new customers on the platform.
Pinterest updated and added features because it was gaining traction with video posts. In turn, this would benefit businesses and creators to monitor performance and increase engagement and reach.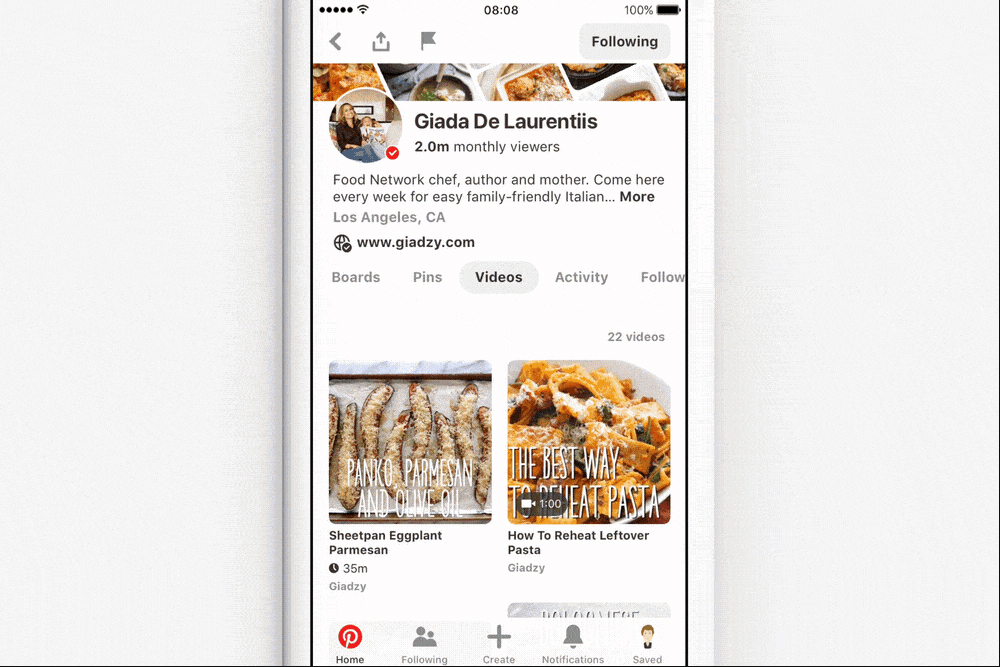 Updated Video Uploader
The platform improved its video uploader, wherein businesses and creators can access metrics and publish new videos to current and potential customers.
New Video Tab
The new feature allows creators and businesses to promote all videos in one place.
Video Analytics
Pinterest writes, "videos surface and resurface over time and don't disappear with a feed, meaning the lifespan of a video is evergreen". In this case, businesses can then see their video's lifetime views to know the metrics and performance.
Pin Scheduler
The new scheduler tool can help businesses and creators in managing their content over the course of the year.
How-to videos and inspirational videos are two of the most popular types of content on the platform, Pinterest says.
Implications for Brand Marketers
Previously, Pinterest was known for bookmarking ideas or digital scrapbooking for personal use. The platform has evolved for a wider audience, which gives businesses and creators a chance to make people aware of their brand.
Video can help brand marketers in capturing attention because of its visual nature. Furthermore, it will help brand marketers to determine which types of video will reach new audiences and eventually increase engagement.
Original Source:
https://newsroom.pinterest.com/en/post/-video-on-pinterest