Lately, the most popular social media platform Facebook has been falling in a lot of controversies. Not only it is backlashed by users, it is authorities are suspicious about Facebook too (like being pressed by Hong Kong's privacy watchdogs to answer about the global data harvesting scandal).
So in a new move by the company to improve its reputation, it decided to publish its Internal Content Review Guidelines.
Since the platform has been criticized on numerous occasions about not being transparent and fair in its content violation guidelines, the move will come as a welcome news for brands and marketers who wish for their content to avoid being flagged.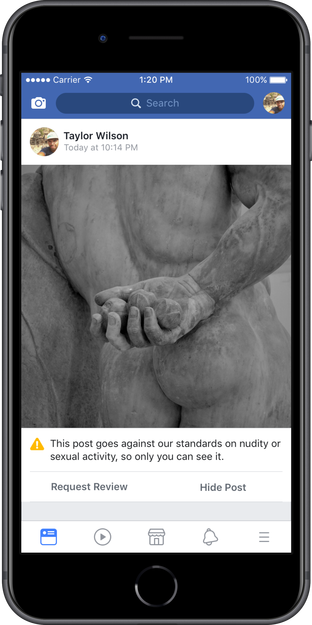 These guidelines can be broken into six areas: Violence and Criminal behaviour, safety, integrity and authenticity, respecting intellectual property, content related requests, and objectionable content. Therefore, this move will also help the brands in protecting their intellectual content even more so.
To please its users further, there is an added option of appeals in case of removal of content. If any content is flagged and removed, the content owner can appeal to the platform to reconsider its decision.
In case of removal of content, the content owner will be notified and provided with an option to request for appeal. If the content owner requests an appeal, a Facebook team will review the content personally (done through a person rather than automated) within 24 hours in most cases. If Facebook feels like it made a mistake, the content will be restored.
The platform has increased its content reviewers to 7,500 which is 40% higher than last year. The review process works 24 hours a day seven days a week in more than 40 languages.
Facebook said that there might always be cases where the defined guidelines are not enough or may have gaps. In those cases, Facebook aims to take public reviews and thorough research to perfect its guidelines for its community.
Original Source: Facebook
Image credit: Facebook