A Comprehensive Guide to Instagram Marketing in Hong Kong
A Comprehensive Guide to Instagram Marketing in Hong Kong
KEY OBJECTIVE: To provide a comprehensive guide that users can follow to maximize their marketing efforts using Instagram
Instagram Marketing Hong Kong

Instagram Ads 

Instagram Content Production

Instagram Page Management

Social Media Marketing

Instagram Marketing Agency Hong Kong
A picture is worth a thousand words. Instagram has become an increasingly effective social media platform for brands to gain exposure since it was developed and launched to the public in 2010. Many brands are trying to establish their presence on Instagram in order to provide a space where consumers can learn all about their brands through visuals such as photos and videos. This guide seeks to aid brands in learning the basics about creating marketing campaigns on Instagram. As Hong Kong veers away from more traditional styles of marketing, digital marketing in Hong Kong is at an all time high. Being one of the leading social media platforms in the world, Instagram is one of Hong Kong's key digital marketing platforms. 
Today, Instagram boasts of roughly a billion monthly active users worldwide and it is the second most-downloaded app in the App Store. NapoleonCat was able to zero in on the app's statistics in Hong Kong and as of June 2020, there are 2,582,000 Instagram users in Hong Kong, which makes up 34.1% of the country's population. As such, Instagram proves to be an effective and efficient way to market brands and businesses.
AN INTRODUCTION TO INSTAGRAM
Instagram Personal Account Vs. Instagram Business Profile
When a user first downloads Instagram, they are immediately taken to the welcome screen where they would be made to choose between setting up a personal Instagram account and an Instagram Business Profile. Personal Instagram accounts are set up for personal use – they are the accounts that users create for socialization purposes. Those with personal accounts can like and share photos and videos across the platform, as well as connect with other users. Instagram makes use of the "Follow" feature, where users can follow creators whose content they enjoy the most and in turn, they can also be followed by other users around Instagram. Users can also message each other using Instagram's Direct Messaging feature. Additionally, users with personal Instagram accounts can choose whether they want to make their profiles public or private, which would be able to control who gets to view the content that they post.

Business Profiles, on the other hand, have all the functionality of a personal Instagram account but they have analytics tools to help determine the profile's performance, and they cannot also be turned private. More on this later.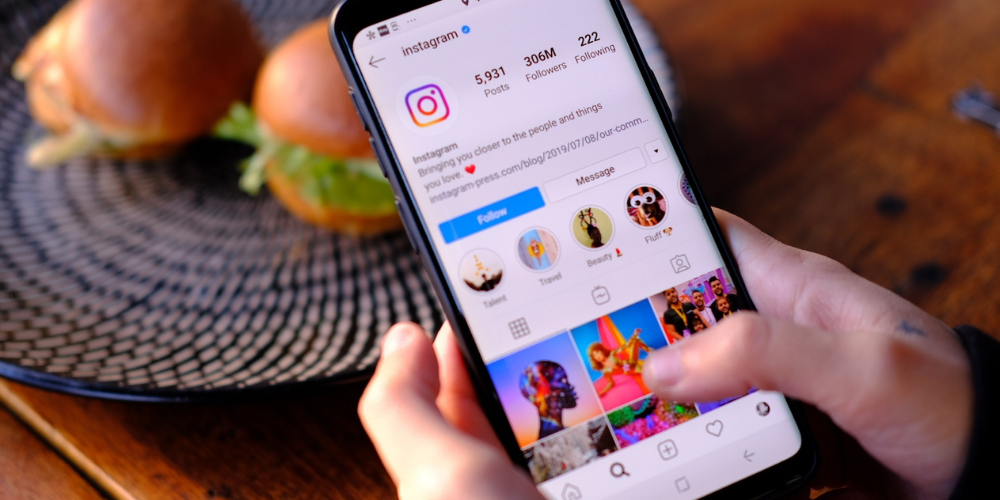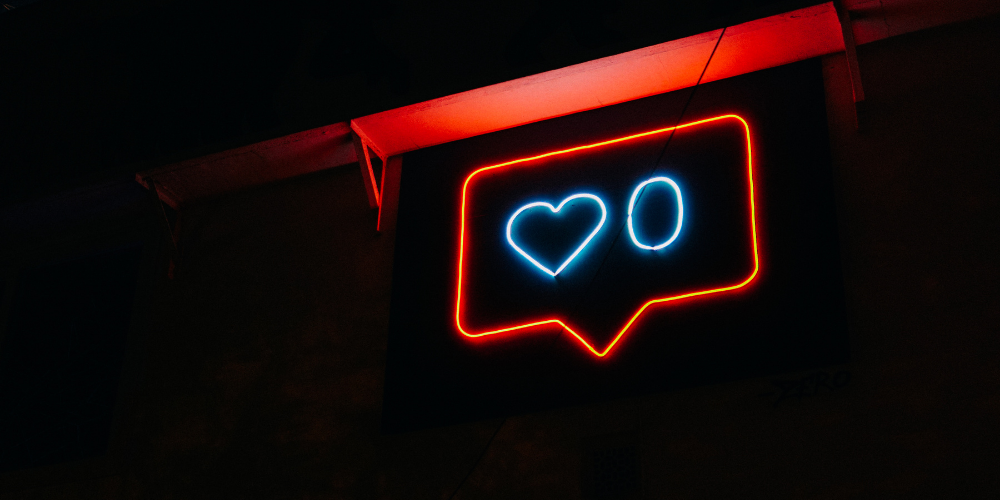 Setting Up an Instagram Account
An account can be created by using the Instagram website or by using the mobile app. After downloading the Instagram app from the App Store (iOS) or Play Store (Android), users could sign up for an account using their mobile number or their email. An existing Facebook account can also be used to log into Instagram.
A Definitive Look at the Three Types of Instagram Profiles
Personal Account

Business Profile

Creator Account




For personal use

For users who want to experience and explore Instagram at its most basic level

Can be set to public or private

Has all of the basic features – Feed, Stories, IGTV




Designed to establish a brand's presence across Instagram

Access to business- specific insights and analytics

Closely tied to Creator Accounts

Can run

ads

Can display business's address and contact information

Access to Instagram's Shopping feature




Accounts made for influencers, public figures, or content creators

Access to creator- specific insights and analytics

Can add links ("Swipe Up") to Stories if account is verified or has 10,000+ followers

Can manage and create promotions
How to Set Up Business Profiles or Creator Accounts
Business Profiles and Creator Accounts are typically set up to establish a brand or a person's social media presence and online community on Instagram. Different labels are available for either account. Creator Accounts can be labelled as Artist, Athlete, Author, Blogger, and other types of occupations referring to public figures or personalities. On the other hand, Business Profiles can be labelled with Arts & Entertainment, Bar, Business Center, Clothing Store, and other sorts of Business Establishments. The key difference between Business Profiles and Creator Accounts is that Creator Accounts are more directed towards public figures and personalities. Creator Accounts were established by Instagram mainly to cater to its large influencer population as they wanted to separate influencers from businesses. 
Once a user account was able to select their intended profile type, they can then start setting up what they need to establish their presence across Instagram. Both Creator Accounts and Business Profiles have access to Instagram's analytics tool, which would allow accounts to assess their performance on the platform.
HOW TO CREATE ENGAGING INSTAGRAM CONTENT FOR DIGITAL MARKETING IN HONG KONG
Instagram is all about the visuals. There are only two types of media that can be posted on Instagram: photos and videos. This amps up the need to create content that is both attention-grabbing and informative as consumers would need to get attracted by scrolling through a profile. Typically, Instagram does not showcase much text – apart from captions, that is. That is why a brand will need to rely heavily on its visual content and come up with great photos and videos.
In identifying the content to produce for a brand, it is incredibly important to establish a brand's story. A brand's story is its journey – what it stands for, its philosophies, advocacies, and what their services or products are. A brand's story is an integral part of marketing it, as consumers need to know what a brand is all about before they begin patronizing it. Additionally, establishing a brand's story gives it a more personal approach to consumers, and is more likely to get a consumer's trust.
Identifying the Brand's Look or Aesthetic
Instagram is an excellent creative platform and users can post whatever they want, whenever they want. However, for brands, it is important to come up with an "aesthetic" that will be showcased throughout their Feed. This aesthetic has to do with the brand's image and it melds together a lot of different elements such as color palette, editing technique, style, and basically everything that is necessary to make the entire account look cohesive. For example, if the brand's main color scheme is blue, the created content could be tinged with blue or cool tones. Adopting to a particular color scheme would be more visually stimulating and will bring the elements of the Feed together.

Here are a couple of examples of Feed aesthetics:


The top image is an example of a minimalist Feed aesthetic from @theminimaliststyle. The account uses shades of black and white with a couple of splashes of muted colors to create a cohesive feed. The bottom image is a vintage-themed Feed aesthetic from @privacypls. The account uses warm tones throughout its Feed and produces content with a vintage feel. Both are different approaches in creating an Instagram aesthetic but are equally effective in maintaining visual consistency and catching attention.
Making Use of Instagram's Format
Instagram typically displays content through squares. It already allows users to choose the more effective way of displaying their content but typically, the square shape is the way to go. Additionally, it displays content in lines of threes. Brands can take advantage of this display by producing content that is interconnected or makes use of the Instagram Grid.
Each photo and video is connected to and overlapping with the ones next to it, which allows users to create the illusion of a "bigger picture" which is also visually appealing. This trick can also be used to create a puzzle by splicing a big image into nine to twelve smaller images. 
It should be noted that a brand's content should not be overused. Each piece of content needs to be carefully thought out and must have meaning, so as to be able to effectively tell the brand's story. 
Instagram also has a feature that allows users to post multiple photos per post. Brands can use this feature to create a storyboard of sorts that will keep its audience swiping until the end to get the full picture. This works especially well for adding information. For example, the brand is promoting a particular product. The first image in the set could feature the product while the succeeding images could contain pertinent information about the product like what it can do or what it is made of.
Identifying the Brand's Target Audience
Each brand has a particular target audience that they want to reach out to. This depends on the type of product or service a brand has. Instagram also has tools which would tell them the demographics of who are most likely to patronize the brand. Instagram can help narrow down the type of content that works best for a brand's target audience by indicating (through statistics) how well each specific post is doing and how the page is doing overall.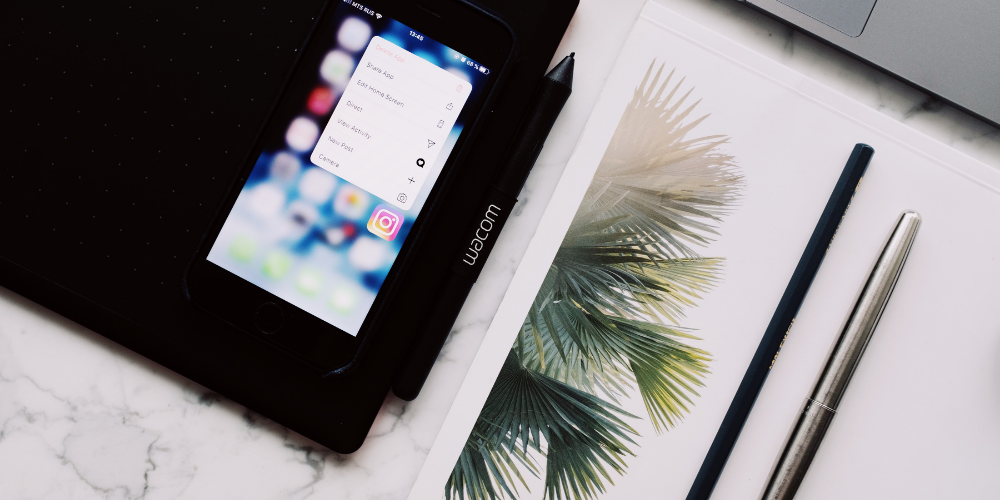 The key to great digital marketing is telling a good story. That is why storytelling is an important element in executing a successful and effective digital marketing campaign. Storytelling is, in essence, telling a good story. These are the qualities of good stories:
Relatable

The audience must be able to relate to the story in order for it to do well. They need to be able to see how the brand can connect with them in their daily lives.

Compelling

Stories need to push the audience to take action. 

Organized

A clear flow must be established from start to finish. The beginning, middle, and end of the story must stand out and must captivate the audience's attention. 

Long-lasting 

Good stories should be able to stay in the minds of the audience. They should be able to remember the general idea of the story and be able to tell it to other people.
By storytelling, brands are able to take a more personal and more engaging approach towards their audiences. Additionally, by using storytelling, a brand is able to maintain consistency and push its identity to stand out.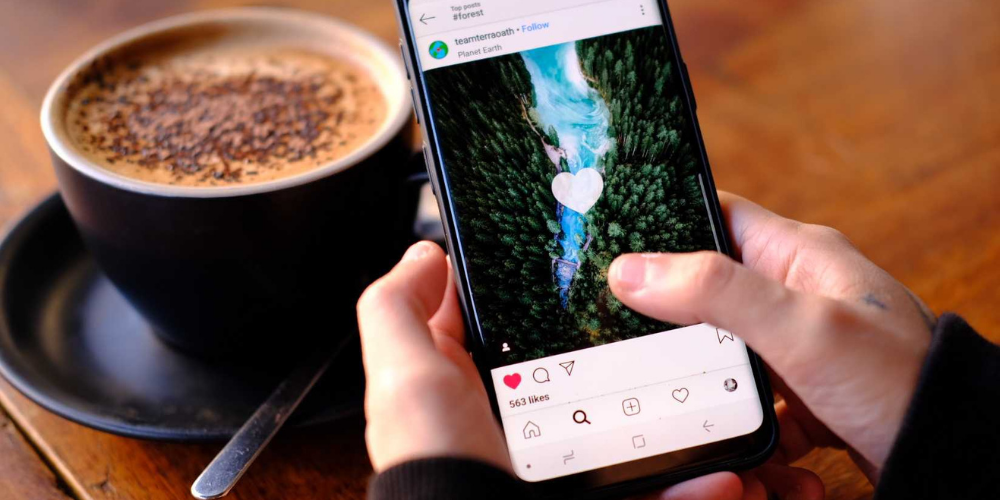 In August 2016, Instagram launched its Stories feature, which allows users to post pictures and videos that could be featured on their page for 24 hours. More than 500 million users were found to use Instagram Stories daily. 
The Stories feature is an effective way to reach out to users across Instagram's platform and provides an alternative avenue to do outreach and boost engagement. Currently, Instagram allows users to put stickers and geotags to make their Stories more interactive. Instagram Stories also allows users to put outquestions, create polls, create boomerang, and build quizzes to interact with their followers.
Recently, in light of the sudden boom in small businesses due to the COVID-19 pandemic, Instagram has begun offering "Support Small Businesses" stickers which users can add to their Stories as a direct link to a small business on Instagram.
The Stories feature also has a wide variety of filters that users can choose from, which brands can look into developing to gain more engagement. Stories can also be placed into a "Highlights" circle where they would stay on the user's profile and they could be accessed for more than 24 hours.

THE ADVERTISING OBJECTIVES OF INSTAGRAM ADS
An Overview of Instagram Ads
Basically, Instagram Ads are pieces of content that brands and businesses could pay for to get distributed throughout users' platforms across Instagram. They look like any other post on a user's Feed, except they are labelled with a tag that says "Sponsored". These Ads can take users to a different platform related to the brand to increase brand awareness or drive traffic towards a brand's website or platform.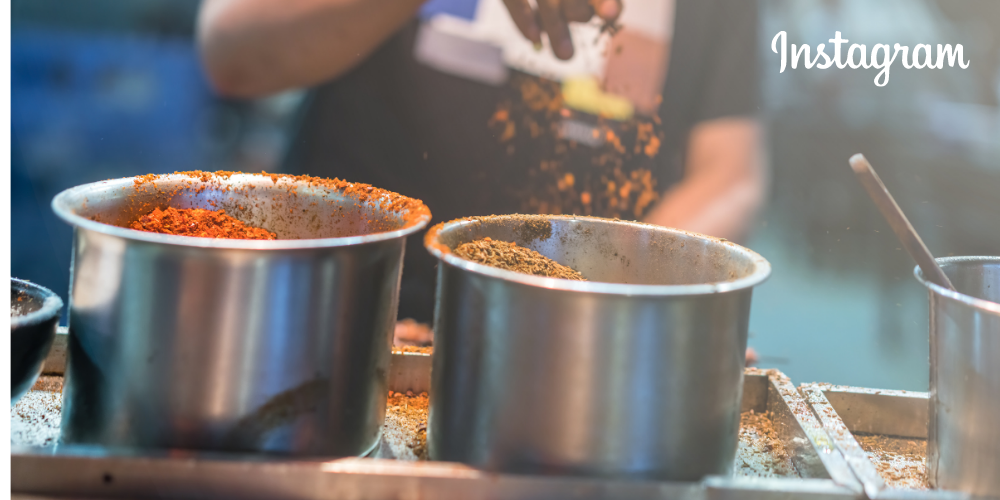 Types of Ads on Instagram
Instagram has a wide variety of ads available for marketers. Since its parent company is Facebook, it takes a similar form to Facebook Ads. Instagram Ads can take the following forms:

Stories ads are ads that are run on Instagram Stories. These ads are shown when users tap through their friends' Stories, and it shows up as a sponsored post.
Photo ads are ads that feature one image. These are typically pieces of content that are already posted on the brand's Instagram page and are run as an ad to gain more engagement and have more reach.
Video ads feature videos from the brand. Typically, Instagram allows videos that are three to 60 seconds in length. Any longer than that would have to be posted using IGTV. 
Carousel ads feature a series of images or videos to form one whole ad. With Instagram being a visual platform, this is incredibly effective across the app. 
Collection ads allow users to browse multiple products from a brand on their Feed. This was released early in 2020 to test how it would fare amongst the brands on Instagram.
These types of ads appear on the Explore section of a user's page, and they are mainly targeted towards users who are looking to discover new brands and businesses. This provides a unique opportunity for brands to widen their reach on Instagram.
Facebook Ad Manager for Instagram Ads
When Facebook acquired Instagram, it sought to streamline all of its processes and make it similar to what Facebook has to offer. That is why Instagram Ads can be managed using Facebook Ad Manager. They are relatively the same in terms of available tools, but because Instagram has two potential Ad platforms, Instagram allows for Ads to either be displayed on Feeds or Stories.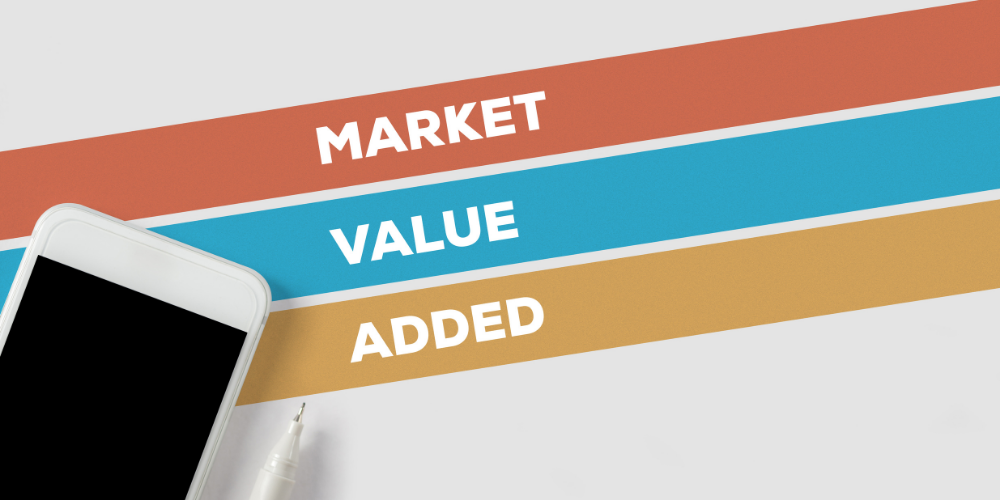 The type of Ad a brand will run relies wholly on their objectives. Feed Ads and Stories Ads offer different objectives, and each Ad can be geared to fulfilling a specific purpose. These are the types of objectives for each type of Ad, and a quick overview of what each objective hopes to accomplish.

These Ads aim to make consumers aware of a brand's distinct qualities or image. This means that once a person sees content from a brand, they will automatically be able to identify it as from that particular brand.
These Ads try to expand the size of a brand's audience, and they push for the brand's content to be viewed by as many people as possible. 
Traffic pertains to the amount of people who are driven to a brand's platform or website. Ads that have this as an objective are geared towards amping up this metric.
These Ads push users to view video content and can also quantify how many people viewed video content.
These Ads push users to download and use apps and can also quantify how many people have installed a particular app.
These Ads allow brands to identify and cultivate potential customers. They would be able to find users who are genuinely interested in a brand's products and services.
Engagement Ads use a brand's content strategically and try to get consumers to interact with them. On social media, this can be achieved through likes, comments, and shares.  
These Ads push consumers to interact with the brand on a messaging platform.
Conversion Ads push a customer to do something on the brand's platform, such as purchase a product or avail of a service. They convert visitors and leads to actual customers.
These types of Ads showcase a brand's catalog online, and it shows consumers what the brand has to offer. 
These Ads are prompts for consumers to visit a brand's physical store. This typically applies to retailers.
Instagram Stories are less diverse than Feed Ads in terms of available objectives, but they are still quite effective in achieving a brand's desired result. Here are the different objectives available to Stories Ads:
Brand Awareness

Reach 

Traffic

Video Views

App Installs

Lead Generation

Conversions
Boosting Instagram Ads is not as effective as it sounds. Since Facebook is Instagram's parent company, the results that a brand could get from simply just boosting an Ad on Instagram is virtually the same as its results on Facebook – not much.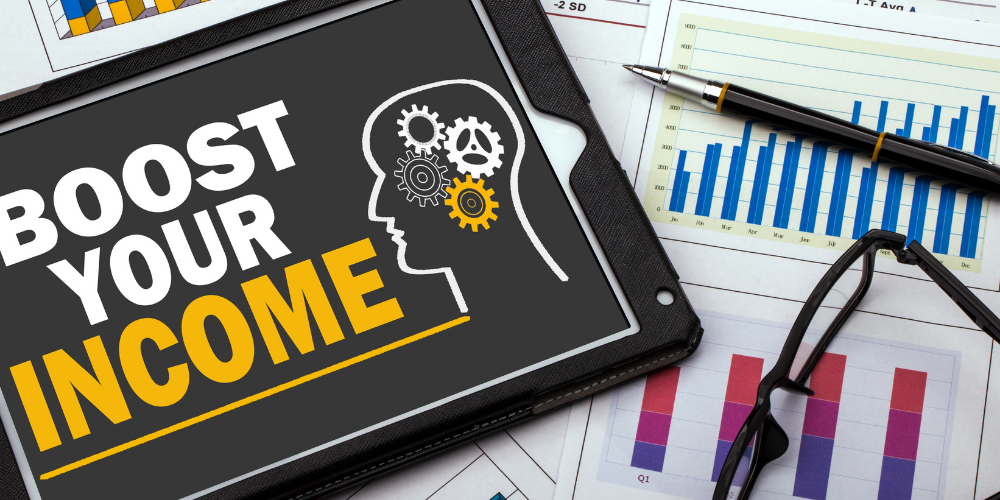 Instagram Ads can be set up and implemented using Facebook Ads Manager. Facebook offers a step by step process on how to do this, and it is as simple as selecting the type of objective, inputting content, and allowing for the Ad to be run on Instagram. However, as mentioned earlier, simply clicking the "Boost" button won't do. Here's why:
Waste of money

Does not actually  expand outreach

Limited targeting criteria

No control of the ads and where they are shown
It would be better to manually set up the Ads and promote it by selecting the appropriate metrics for the Ad to zero in on. It takes a little more time than just clicking "Boost", but it is infinitely more effective.
HOW TO MANAGE THE INSTAGRAM ACCOUNT
Familiarity and Communication with Brand's Online Community
In any form of marketing, it is incredibly important to make sure that a brand is able to seamlessly and effectively communicate with their community. In the case of Instagram, these can be done in quite a few ways: replying to direct messages and comments on posted content, reaching out to new followers to express gratitude for the follow, and featuring customer feedback on Instagram. By effectively engaging and communicating with the brand's community, the brand gets to establish both trust and a relationship with potential customers. It goes a long way for maintaining authenticity and relaying the brand's story.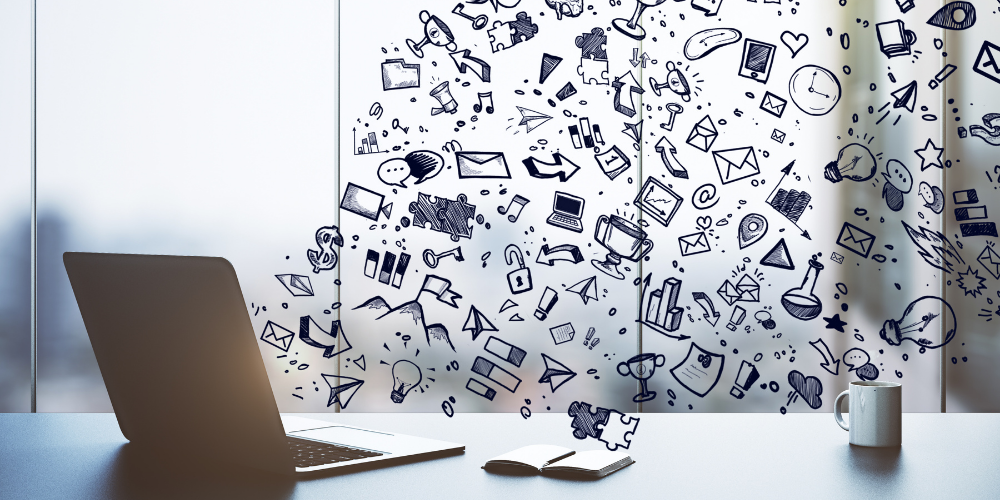 It is admittedly difficult to organically grow a following on Instagram, but communication with the brand's online community and reaching out to users across the platform is an effective way to gain followers. Being an active user on Instagram also increases the chances of the brand to appear on a user's Explore page, and it could potentially attract more new followers.
As mentioned, Instagram is a highly visual platform and if it is used correctly, it could effectively establish a brand's image and allow for it to engage with users across the platform and tell the brand's story. Here are some practical tips on how to update a brand's Instagram platform:

Create a content calendar
Content calendars help keep marketing campaigns organized. This calendar could be shared amongst the marketing team so everyone is kept up to date with the campaign's progress. This also identifies the type of content that would be shared or posted on a particular date. This allows people to know which pieces of content to prioritize.
Use both  "Stories" and "Feed" to put out content
Instagram Stories and Feed are both excellent ways to put out content on Instagram,and they differ only in the length of time which they would be available on a brand's page. Stories last for only 24 hours, while Feed posts exist for however long the brand would keep them on their profile. However, brands on Instagram can choose to Highlight certain Stories, which would keep them on their profile for longer. There are tons of ways to customize and create engaging Instagram Stories and Feed posts, both of which could be created to appeal to the brand's target audience. This are ways to effectively use "Stories" and "Feed":
Post eye-catching content

Post consistently

Select content that is right for the brand's target market
Cross-post with Other Available Social Media Platforms
Instagram allows users to share their Instagram posts on other platforms or share them externally. For brands, this is a quick and efficient way to further promote content on Instagram and increase their reach. This can also be done by connecting the brand's Facebook page with their Instagram account.
Monitor Progress Using "Insights" Tool
Business and Creator accounts have an "Insights" tool which allows users to analyze how well their content is performing. It is built-in in the app, and while it does not give an in-depth analysis of what a brand can do to improve their performance across the platform, it gives an overview of what type of content receives the most engagement, which demographic engages with the brand the most, and what time most of the brand's community goes online.
These Insights could provide information about what type of content best works for the brand and what times are the best to engage with the brand's online community.
HOW AN INSTAGRAM MARKETING AGENCY IN HONG KONG CAN HELP
Apart from being in tune with global marketing trends, Instagram marketing agencies in Hong Kong are also very familiar with the demands of consumers in the Asian market. Here are some of the benefits of connecting your brand with an Instagram marketing agency in Hong Kong:
Familiarity with the latest trends

Instagram is constantly evolving and expanding. It is dabbling in AR and VR and it recently even released its Shops feature, which provides an easier ecommerce platform across Instagram. 
Hong Kong marketing agencies are skilled in analyzing and assessing metrics of social media platforms

Hong Kong marketing agencies pay attention – to the rising trends, to how your brand is doing on Instagram, and how it can use Instagram to effectively conduct a marketing strategy.
Because they are skilled with analyzing these metrics, they can develop a marketing strategy that highlights your brand's best content. Since Instagram is highly visual, a digital marketing team can create content that is not only visually engaging but incredibly informative.
Quality work output

Instagram marketing agencies in Hong Kong produce high quality content and manage campaigns that generate a brand a lot of engagement. These agencies can create high-quality visuals that will showcase the brand's story on Instagram.
Because Hong Kong marketing agencies are in tune with the tastes and preferences of the Asian market, they are able to produce content that caters to all audiences. They are also well-versed with global trends.
Impeccable team

Team members of Instagram marketing agencies in Hong Kong are highly skilled and incredibly talented in producing content for brands and executing effective marketing strategies
HOW TO SELECT THE BEST INSTAGRAM MARKETING AGENCY IN HONG KONG
Creating an effective marketing campaign requires more than just making content and selling a great product. Nowadays, digital and social media marketing are both widely used in Hong Kong as it transitions from the more traditional forms of marketing. As such, it becomes increasingly important to establish an online presence. Here are some tips to select the best Instagram marketing agency for you:
Select an agency based on its values
If you are searching for the right marketing agency for you, you should view the agency's values and see if they are in line with yours. If the agency shares your values, you have a higher chance of creating effective marketing campaigns. 
Select an agency that upholds a brand's best interests
You should select an agency that will make sure that it will do all that it can to deliver the results that you want. Before the start of any marketing campaign, you should have a sit down with your marketers so you can be looped in with their marketing strategy and so you can also 
Find agencies with an impressive portfolio
The right Instagram marketing agency for you has an impressive portfolio with glowing reviews from previous and current clients. When you shop around for a digital marketing agency to promote your brand, request to see their portfolio so you have an idea of their track record. In this case, look for an agency that can create your desired aesthetic, as you will heavily rely on visual content on Instagram.
Selecting an agency that is skilled in implementing Instagram marketing strategies
Digital marketing agencies in Hong Kong are well-versed in executing effective Instagram marketing campaigns in Hong Kong. However, the right marketing agency for you knows how to create content that will work to your advantage and could create engaging and informative content.
Select an agency that is skilled at brand storytelling
To reiterate, the key to a successful digital marketing strategy is storytelling. Look for an agency that specializes in creating stories for brands, so you would be able to work hand in hand to develop the right story for your brand.
Instagram marketing is one of the most effective ways to establish a brand's presence in the digital sphere. It is one of the most prominent social media platforms in the world, and it is growing day by day as more and more people are looking to find something new on the Internet. It is important to remember that above all, you want to be able to tell your brand story. Social Stand can help you do just that.
Check out how Social Stand can help your brand today!