5 Tips to Select the Best Digital Agency in Hong Kong
Digital and Social Media marketing is widely used in Hong Kong nowadays. While creating a successful brand or business today, requires more than the ability to create and promote a high-quality product. To truly stand out, developing both a local and online presence with the help of a digital agency is imperative, especially if you are entering a market or industry that is rife with competition. With the help of a social media marketing agency in Hong Kong, it helps to resonate with any audience and demographic you intend to reach, over different social media platforms. Facebook marketing, Instagram marketing, and Content Marketing are a few popular digital marketing options. To remain afloat and successful as a business and brand at all times, consider working together with a top digital agency in Hong Kong, even in connection with a digital agency network that can bring you the ultimate branding and marketing success. Choosing to hire a digital marketing agency is extremely beneficial and can help you to achieve any goals you have in mind for your company and brand.
Background / What is Digital Marketing?
Digital and social media marketing is an ever-growing and changing marketing and has become a major factor in many successful marketing campaigns around the world today. Digital marketing is the act of marketing and promoting a message, product, service, or even an individual with the use of various digital tools, websites, and platforms. With the best digital media agency by your side, maximize your online reach and ability to garner traffic and pique the interest of users and prospective customers.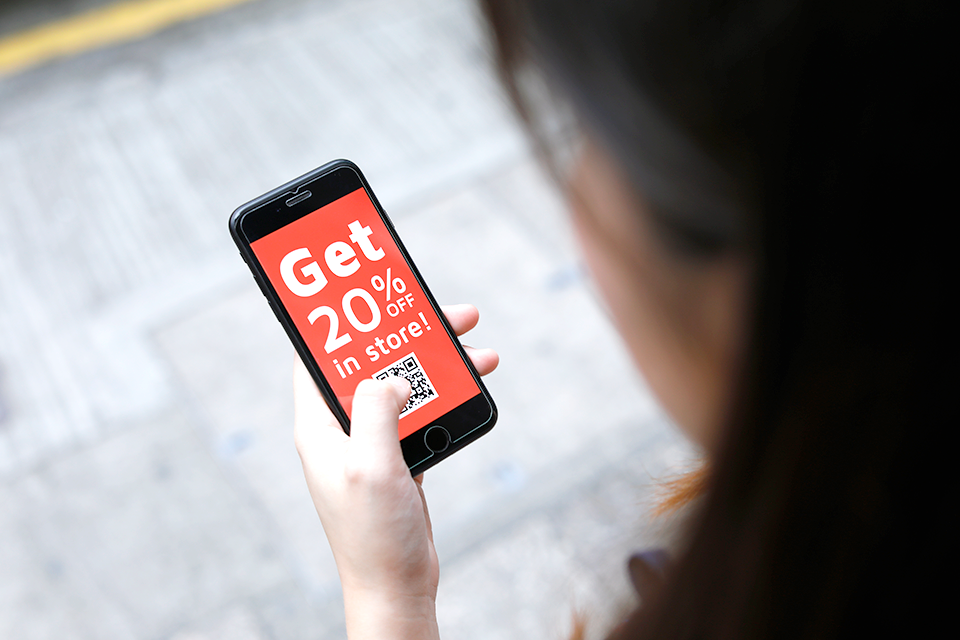 Some of the most common forms of digital marketing include:
Social media platforms such as Facebook, LinkedIn, YouTube, and even Instagram have become increasingly popular in Hong Kong due to their ease of accessibility as well as the flexibility provided when developing and sharing new campaigns. Although these major platforms are extremely populated and visited by millions of users daily, it is also important not to forget alternative social media apps and platforms such as WhatsApp, Weibo, Yahoo!, and even Google. With the help of a digital media agency Hong Kong, you gain valuable insight into the wants and needs of your audience while crafting a digital marketing strategy that is sure to deliver the results and ROI you desire.
Advantages of Hiring a Digital Agency
Choosing to hire a professional digital marketing agency Hong Kong is a way for you to learn more about the process of promoting your business, brand, and the image you intend to portray to prospective customers and the target demographics you want to reach. Digital agencies specialize in following trends, keeping up with the latest marketing tools online, and various real-time tracking and monitoring solutions for their clients and individual campaigns. Some of the most notable advantages that come along with hiring a professional digital marketing agency Hong Kong include:
A digital agency is made up of professionals with a wide range of skills for both local and digital marketing. Working with a digital agency provides you with access to top professionals within the marketing industry today.
Digital marketers who work with a digital agency Hong Kong are experienced and have special skill sets in various facets of developing, launching, and tracking marketing campaigns. Their expertise provides you with the best results with each new marketing campaign and strategy you devise together.
Productivity is key when launching and tracking marketing campaigns in real-time, especially if you are working with a limited or set budget. A digital marketing agency is experienced and well-versed in setting and meeting deadlines, allowing you to stick to any timeline you have in mind for your next upcoming digital marketing campaign. With an entire team of professional digital marketers to work with, you can guarantee that your marketing materials and campaigns are created, edited, tested, and launched on time.
Accountability is important whenever you are building a marketing strategy, launching campaigns, and tracking the results of individual campaigns live and in real-time. With a digital marketing agency, maintain your peace of mind with consistent and professional updates to keep you in the loop with each new update, campaign, and advertisement launched.
Tools, Programs, and Extensive Network
One of the most attractive benefits of working with a digital design agency to market your business, brand, or even the services you provide as an independent contractor is the tools, programs, and extensive network you will gain access to throughout the process. Digital agencies are equipped with proper software, advanced marketing tools, and even tracking tools that may otherwise be unavailable to you when launching and tracking digital marketing strategies on your own. Additionally, digital marketing agencies are often connected with major businesses, brands, and other contractors near you, which can come in handy when developing cross-promotional campaigns and strategies.
Disadvantages of Hiring a Digital Agency
While there are plenty of advantages of working together with a digital marketing agency, it is also important to note that there may be disadvantages to the process, depending on your preferred work style as well as your skills.
If you prefer a hands-on approach to building your digital marketing strategy and want to make all of the marketing and advertising decisions yourself, you may find it difficult to work with a seasoned and experienced digital marketing agency in Hong Kong. However, it is still possible to work with a digital agency that you can trust and rely on with open and ongoing communication. Expressing your wants and needs before you begin working with your chosen digital agency is a great way to begin working with one another without feeling left out of any major decision that is made for your business and brand.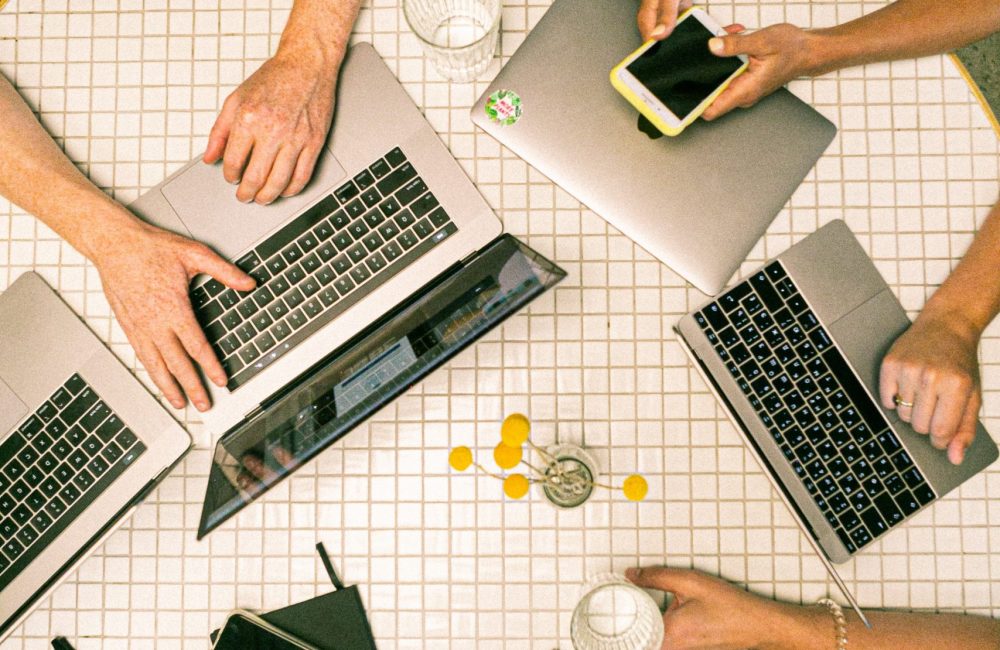 Digital Agency vs In-House Marketing
A digital agency includes agencies that are hired outside of your current business or the individuals you employ. In-house marketing, however, will require you to hire full-time marketers yourself, which can ultimately end up causing financial strain on your business and budget.
A digital marketing consultant Hong Kong can be hired for one campaign or with an ongoing retainer service contract, depending on your budget as well as the type of digital marketing strategy you are most interested in. Choosing to hire an in-house marketing team will require salaries, payroll taxes, and additional expenses, especially if you intend to hire all of your employees in-house rather than work-from-home or remote contractors.
More, your in-house marketer may need extra resources to get updated with the ever-changing digital media world to maximize your digital marketing ROI. With a marketing agency in Hong Kong, there is no major commitment to pay for space, health insurance, or additional taxes compared to hiring full-time employees who are working in an in-house marketing department you have developed. Without the need to hire additional full-time in-house marketing employees, you can choose to build and expand your business by hiring other employees who will help to contribute more to your success and growth.
Top Digital Marketing Agency in Hong Kong
Once you have decided to work with a digital agency in Hong Kong, it is important to reflect on your needs and the type of digital campaigns you are most interested in launching. Consider the audience you intend to reach, B2B? B2C? Hong Kong? China? Global? More, consider also your goals before seeking out a digital marketing agency that is right for you.
Is your goal to attract new eCommerce customers, newsletter subscribers, or social media followers? Are you attempting to launch a digital marketing campaign to promote your brand, generate brand awareness, or solidify your business and brand as an authoritative source in your chosen or preferred market? 
How does your target audience and demographics typically communicate with one another, share news, and promote businesses and brands that they support to family and friends?
Asking yourself questions and brainstorming the vision you have for your digital marketing campaign and strategy can significantly help to find a digital marketing agency that is suitable for you. Sharing your thoughts, plans, and vision with a prospective digital marketing agency before making your decision can help to determine which course of action and solution is optimal for the future of your business and brand.
Social Media Marketing Agency
Working with a social media marketing agency is also imperative when developing a digital marketing strategy, even if you are just starting or launching your business and brand from the ground up. The use of social media marketing has become increasingly popular with the advent of platforms such as Facebook and Instagram in addition to the spread of smartphones and tablet devices.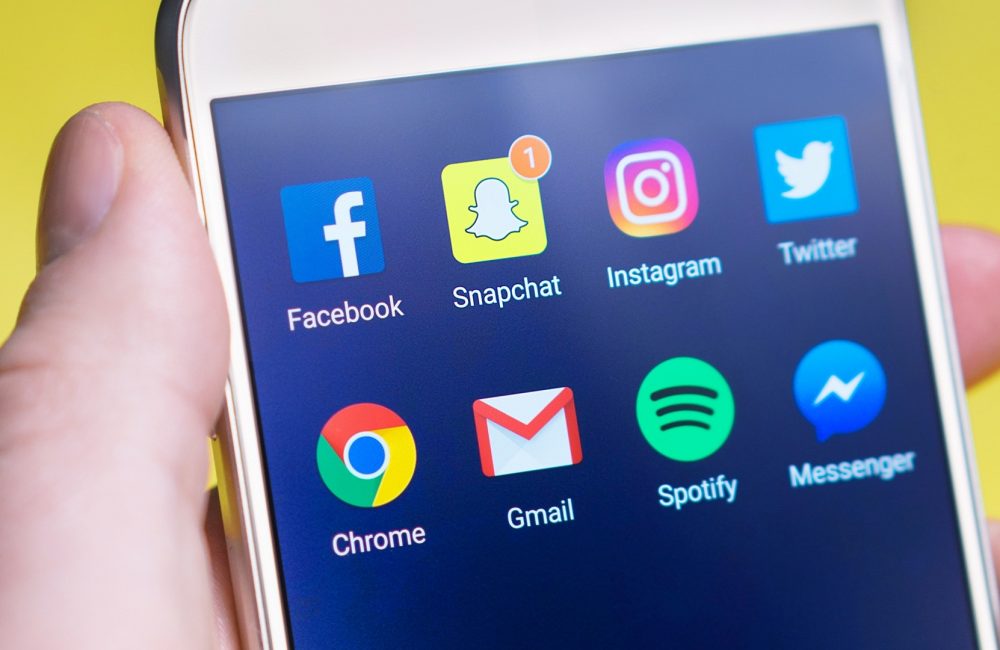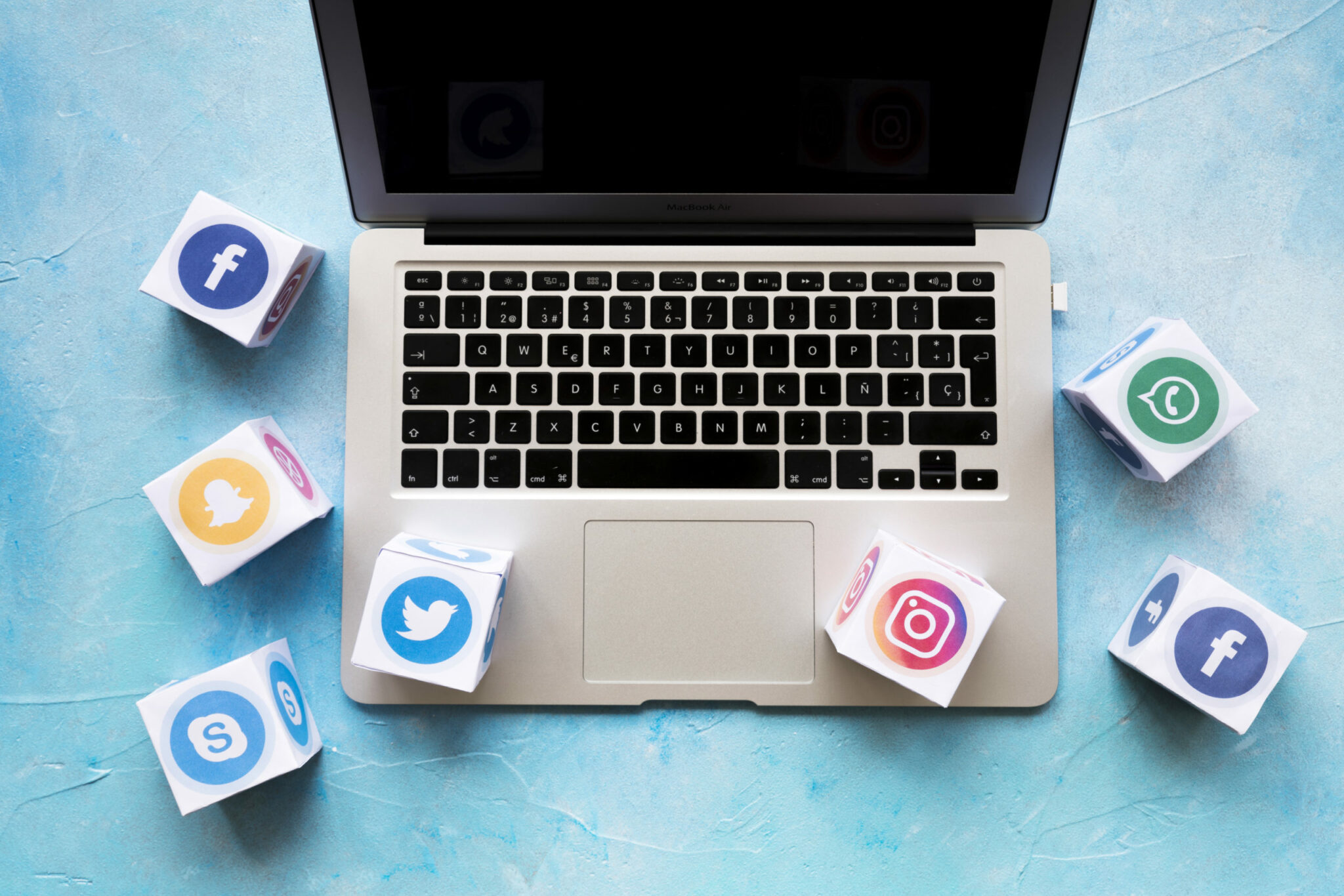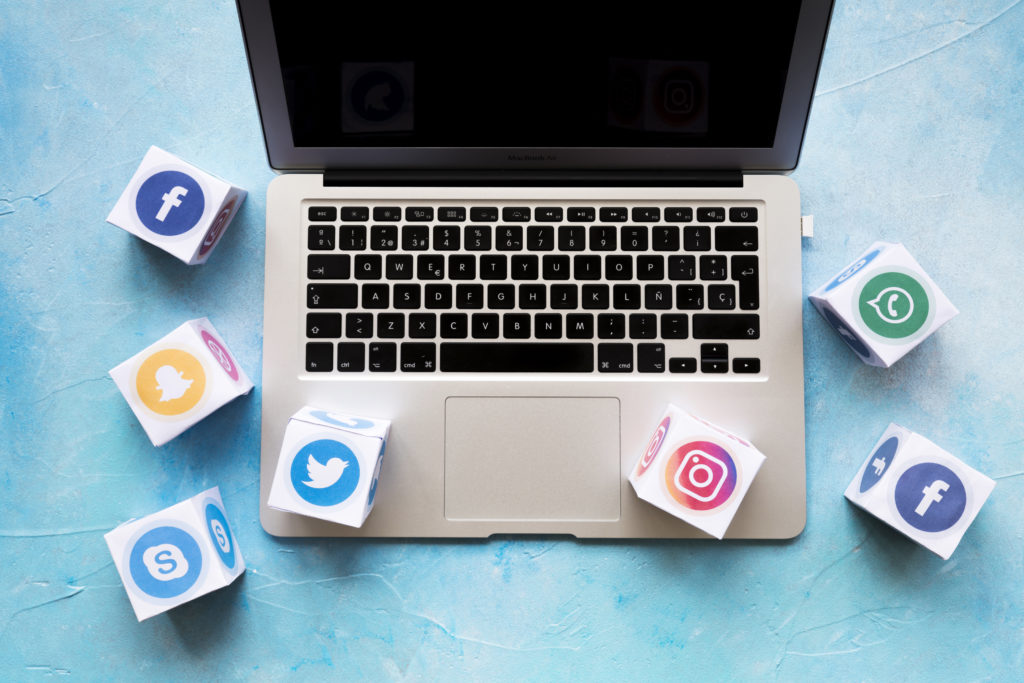 What Is Social Media Marketing?
Social media marketing is the use of various social media platforms to promote a message, product, service, or entire brand, like Facebook, Instagram, Youtube, and Linkedin. Marketing with the use of a social media page can help your business or brand to go viral and can help you to solidify a space in any market or industry, regardless of the level of competition you are facing as a newcomer.
The use of social media marketing can help to attract new online followers while also boosting the overall SEO, or search engine optimization, of your website when other users interact and engage with your posts and digital ads. Using social media marketing is most popular with networks such as Facebook, Instagram, Twitter, and even Pinterest.
Before formulating a social media marketing strategy that is right for you and likely to result in the outcome you desire, consider the audience you intend to reach, and which social media platforms are likely to render the sales and awareness you desire. It is also important not to forget additional social media platforms and apps including LinkedIn, WhatsApp, Weibo, and even Google and Yahoo!.
Facebook marketing and Instagram marketing have become some of the best ways to develop a working digital campaign for a digital PR strategy and official website. Whether you are launching a traditional website and blog or promoting an eCommerce storefront, social media marketing, chatbot marketing, even SEO (search engine optimization) as well as SEM (search engine marketing) plays a major role in the process.
In addition to social media marketing with your digital campaign, it is also possible to implement a chatbot marketing tactics along with social media marketing. IM marketing with applications including WeChat to help spread the word of your business and brand among your target audience in less time. They are all good companions and supplementary strategies to the brand's core social media marketing strategy.
Social media marketing is one of the strong service focus of Social Stand, with strong ability to tell the brand story over different social media platforms like Facebook, Instagram, LinkedIn, and YouTube, making use of the specific functions like stories, stickers, AR camera effects, animation, carousel, etc, to maximize the reach of target audience over engaging, lively content. Social Stand's specialist would study the existing audience, social media platform content, marketing strategy, and tailor the best-fit content strategy for the brand with strong brand persona along with the product and service and product. With the help of Social Stand, gain valuable insight into your current social media followers and learn how to better connect and communicate with them for increased followers, leads, and ultimately, revenue
Developing a content marketing strategy is essential for any business or brand in Hong Kong today. Without a working content strategy, growing your following and establishing yourself and your business as an authoritative source will become increasingly challenging, if not impossible.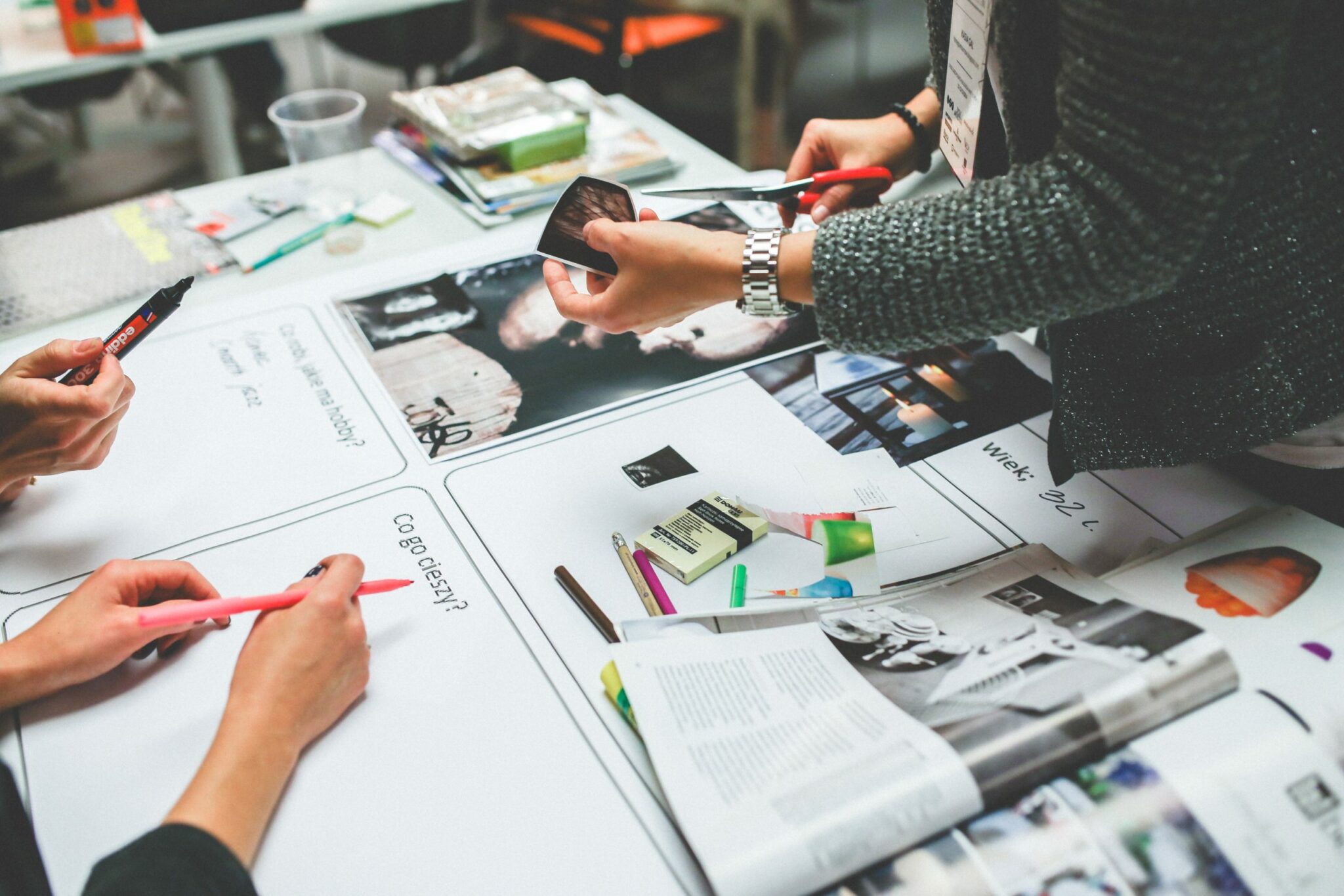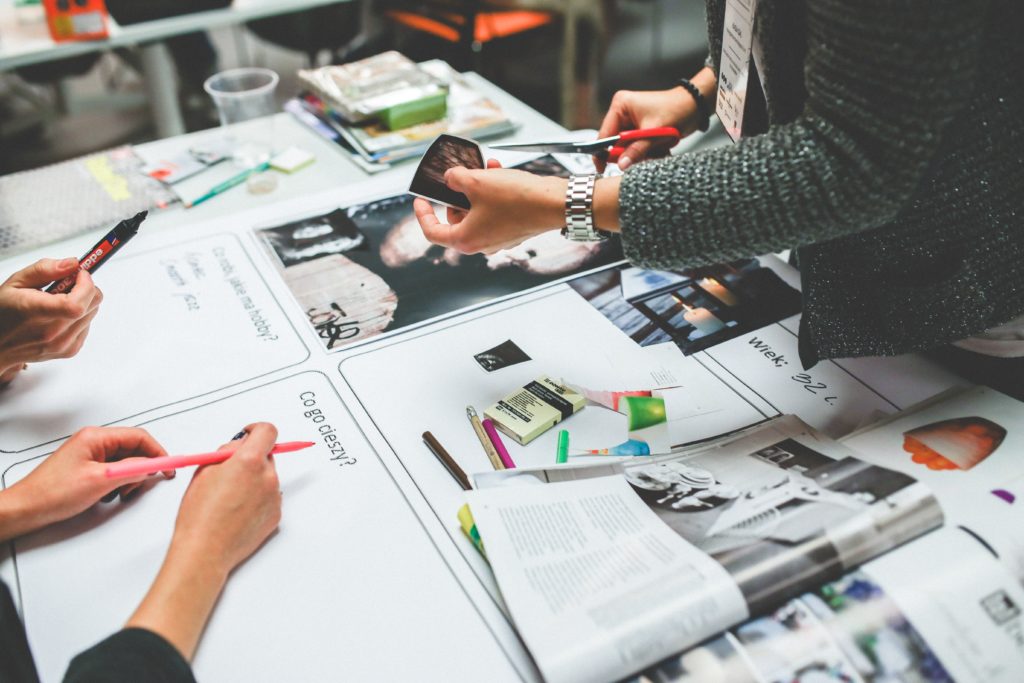 What is Content Marketing?
Content is still considered king when developing a new marketing strategy, especially if you are diving into an entire market that is rife with the competition or saturated. To gain and build trust with your readers, online visitors, and even your customers, providing them with useful, original, and engaging content is key.
Working with Social Stand is a way to create an engaging content strategy that is not only appealing to your prospective customers and online followers but also relevant, interesting, and useful. With a content marketing agency, learn which trends are most important and relevant in your industry as you craft content together that is sure to appeal to those you want to reach most. 
Use the content you create with a content marketing agency by your side to add to your blog, insert into your email newsletter, or share via social media to drive additional traffic to your social media pages and official website. Interesting, in-depth, original, and useful content can keep your followers and readers coming back for more while simultaneously allowing you to establish and build trust among those who have a genuine interest in learning more about your business and brand along with the products or services you sell.
An SEM agency is highly recommended if your business or brand is currently involved in a market that is extremely competitive or overly saturated in Hong Kong near you. With an SEM agency, remove the guesswork from your SEO marketing campaign strategy along with any SEO tactics you are using with your current content marketing strategy.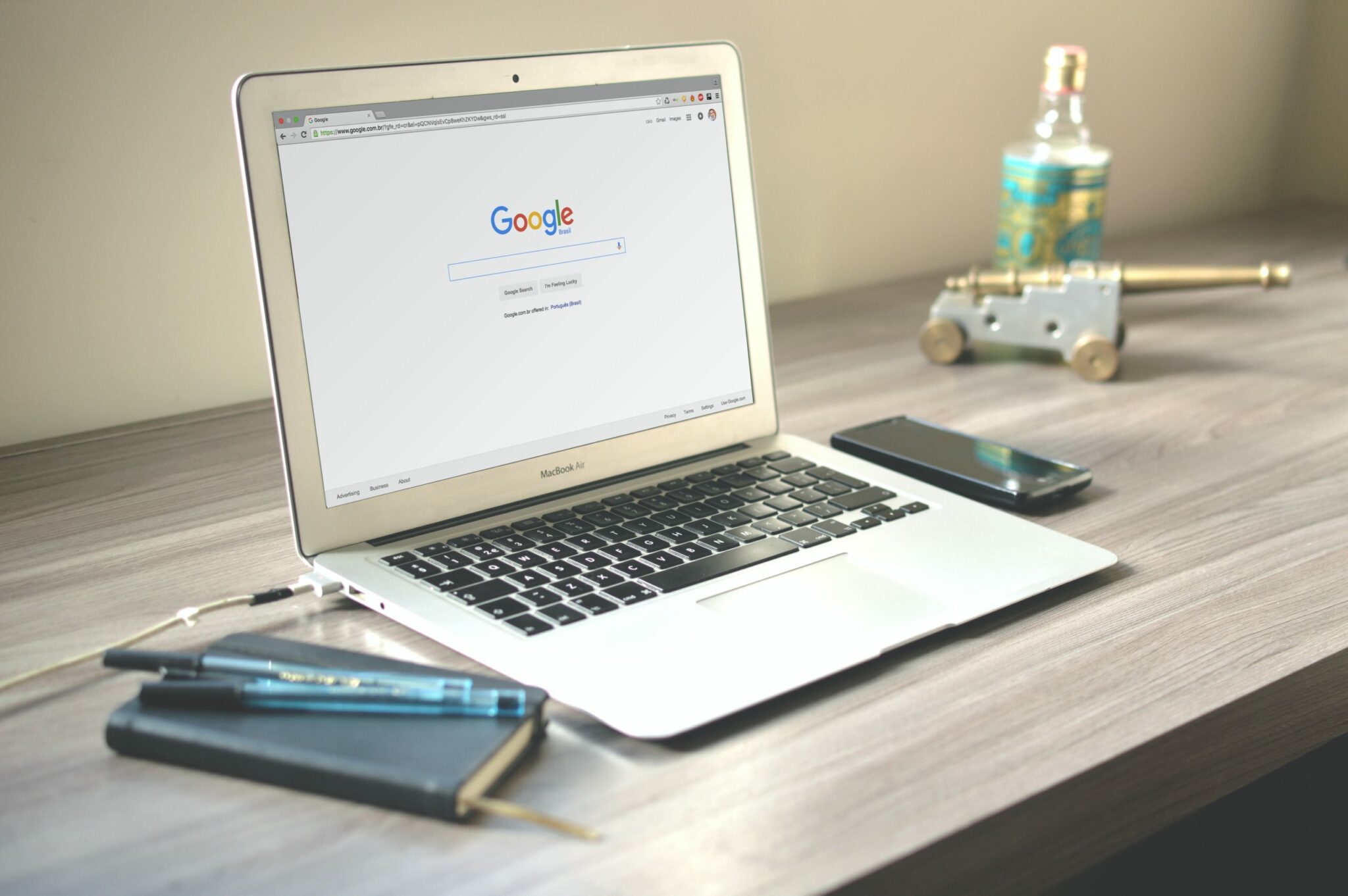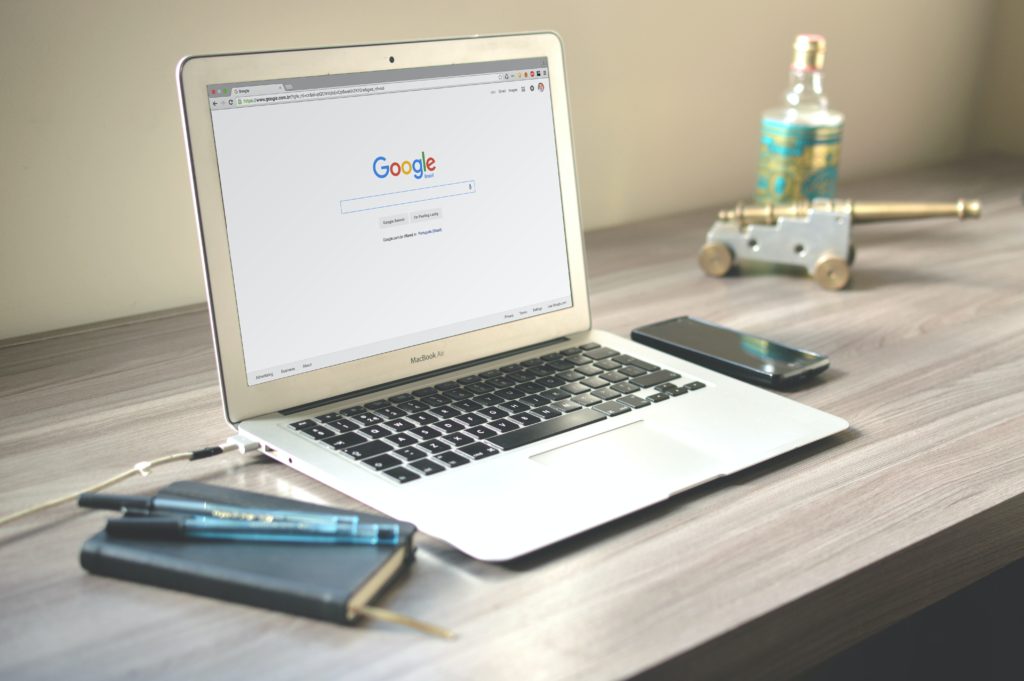 An SEM, or Search Engine Marketing agency, specializes in marketing websites and official URLs with the use of top search engines such as Google, Yahoo!, and Bing. Working with an SEM agency is a way to learn more about current keyword trends, relevant phrases for your business, as well as various SEO tactics that can be utilized in your website, blog, or even on your social media platforms. Social Stand and the network agency could maximize every spending on each keyword you target on a search engine, strategically link with your landing page to get the best conversion result.
Social listening is extremely important when building a business or brand from the ground up, especially if you are doing so for the first time without prior marketing and promotional experience online. With the help of a social listening agency, always keep your eye on the pulse of the happenings, trends, and even upcoming events that are most relevant to your industry and the target audience you want to reach.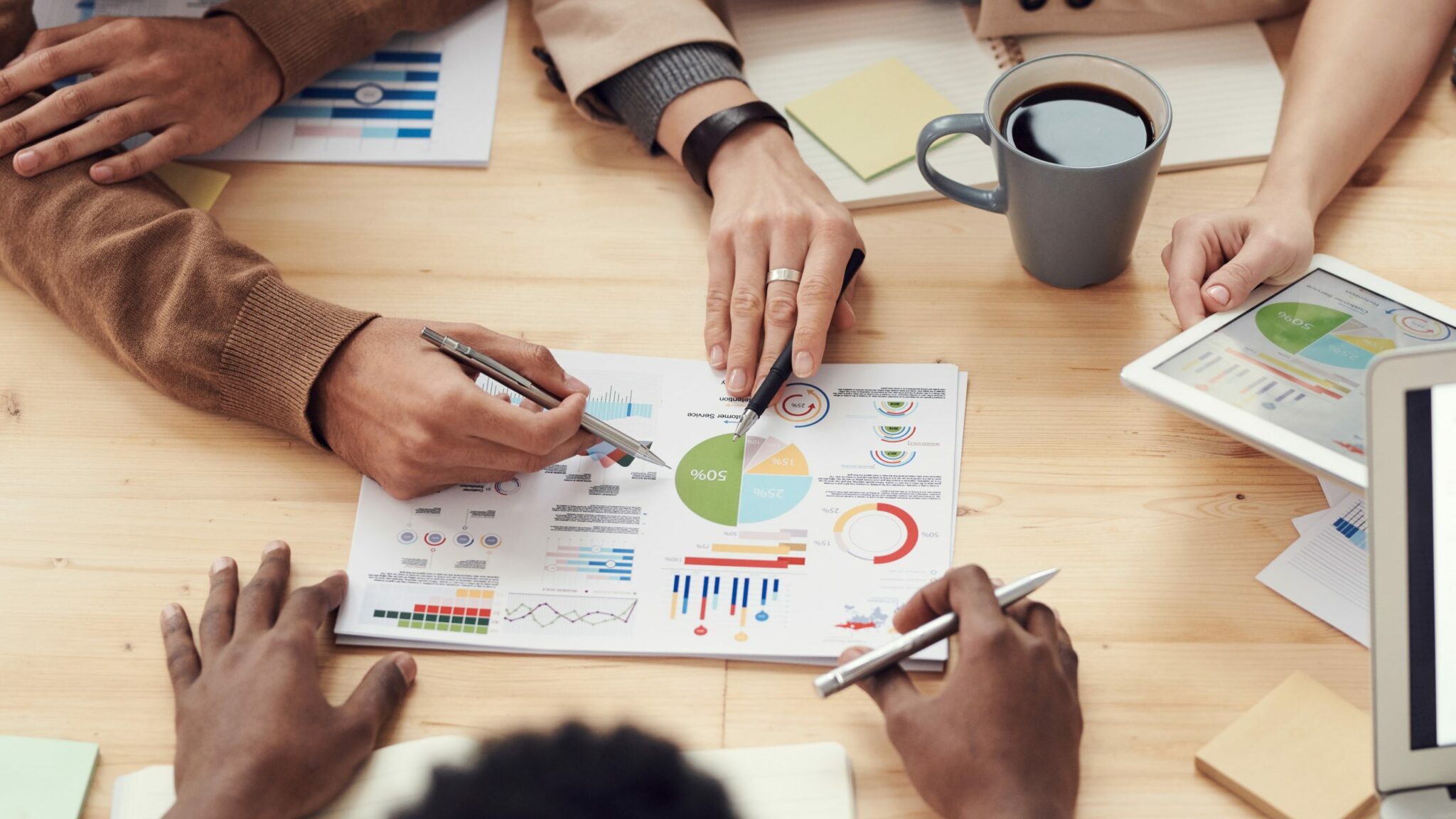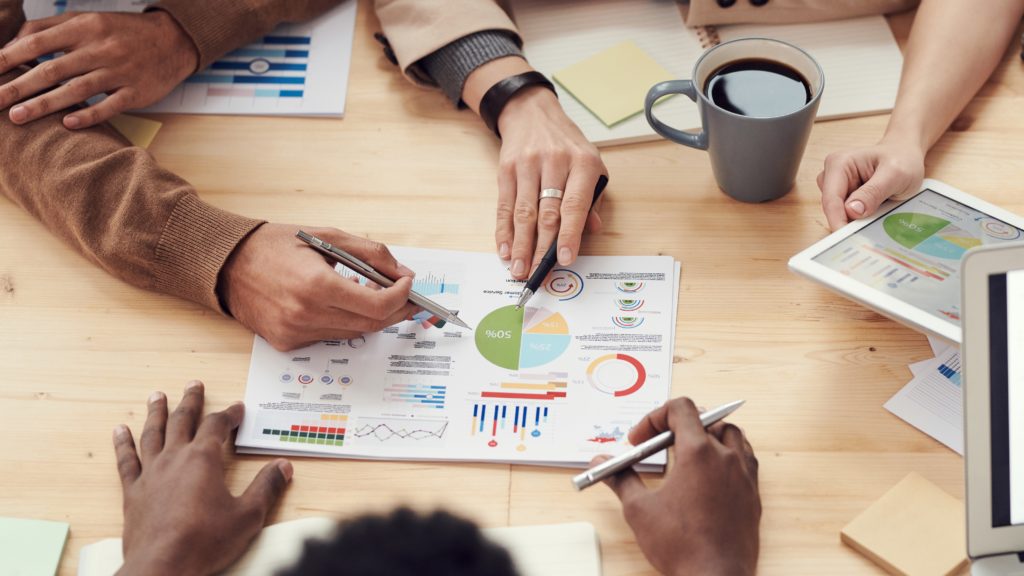 What is a Social Listening Agency?
A social listening agency specializes in tracking, following, and monitoring specific keywords, phrases, trends, and even sentiments users have regarding specific words, topics, and popular relevant subjects today. Social listening can help you to learn more about how your target audience feels about the products or services you provide along with your local and global competition. A social listening agency such as Social Stand can add significant value to how you communicate with and reach online visitors and prospective customers. Base on the sentiment, comment, and impression of your target audience to formulate the digital marketing strategy. More, continue social listening efforts helps a brand to avoid serious PR crisis. 
Email marketing is still one of the most highly effective methods of communicating with and marketing to prospective customers online. Working alongside an email marketing agency can drastically increase the amount of web traffic you receive, newsletter subscribers you receive, and even the overall number of sales you can generate.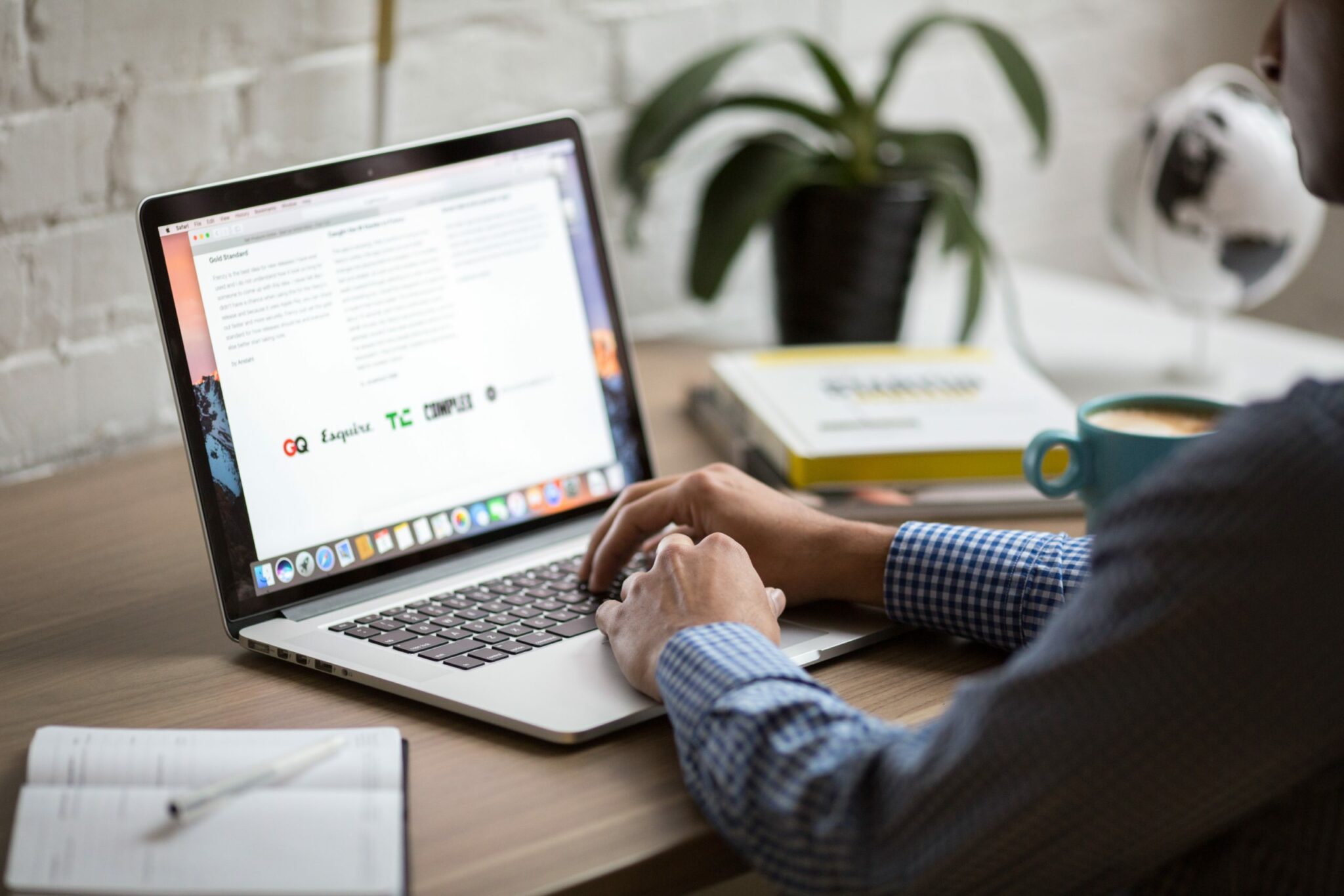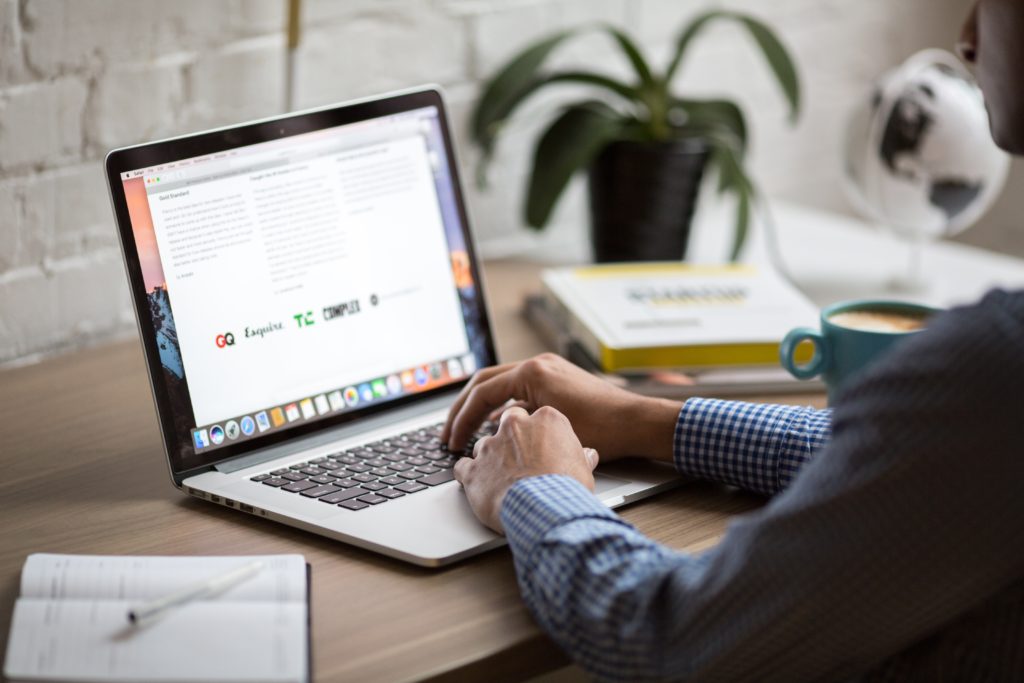 What is an Email Marketing Agency?
An email marketing agency specializes in creating well-crafted emails for businesses, brands, and individual contractors with the use of relevant language and copy. Working with an email marketing agency is not only a way to communicate even more with your current readers and customers or clients, but it is also a way to learn more about their preferred methods of discovering sales, clicking links, and engaging in the emails you send.
Working with an email marketing agency is also a way for you to monitor trends as well as various promotions that are driving the most traffic to your website, your social media pages, or even to your eCommerce store online. Use email marketing along with A/B testing to discover which keywords, phrases, and subject lines result in more opens and engagement, ultimately leading to sales and leads.
Email marketing can go a long way for any business, brand, or independent contractor, which is why it is important to find an email marketing agency that is reputable and well-versed in the email marketing strategies you would like to use. Social Stand and the network agency help to set up the email marketing campaign and system work with your existing CRM or user database. Develop the email capture mechanism, regular email content, on-demand email promotion blast, email customization, and personalization, as well as email campaign and automation. It can help with everything from defining your brand's messaging and image to crafting witty, unique, and interesting email subject lines that are sure to grab the attention of your readers. 
We heard too much about PR crisis and crisis management these days, especially in the digital and social media world. Whenever you encounter potential trouble with your business or the image you have created and built up for your brand, it is best to turn to a digital PR agency. A digital PR agency can help you to present your business and brand in the proper light to prevent ruin or damage to your company's overall reputation.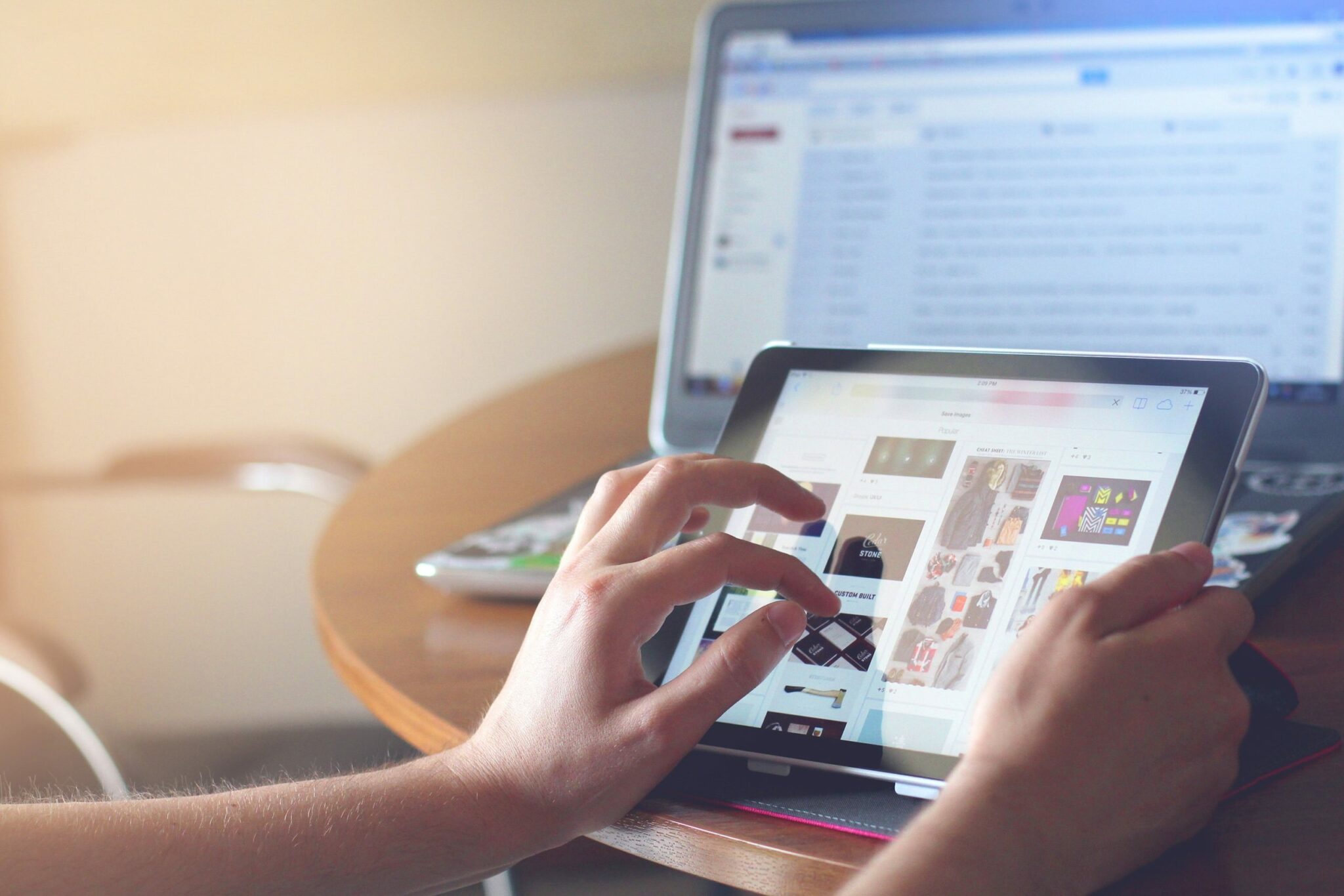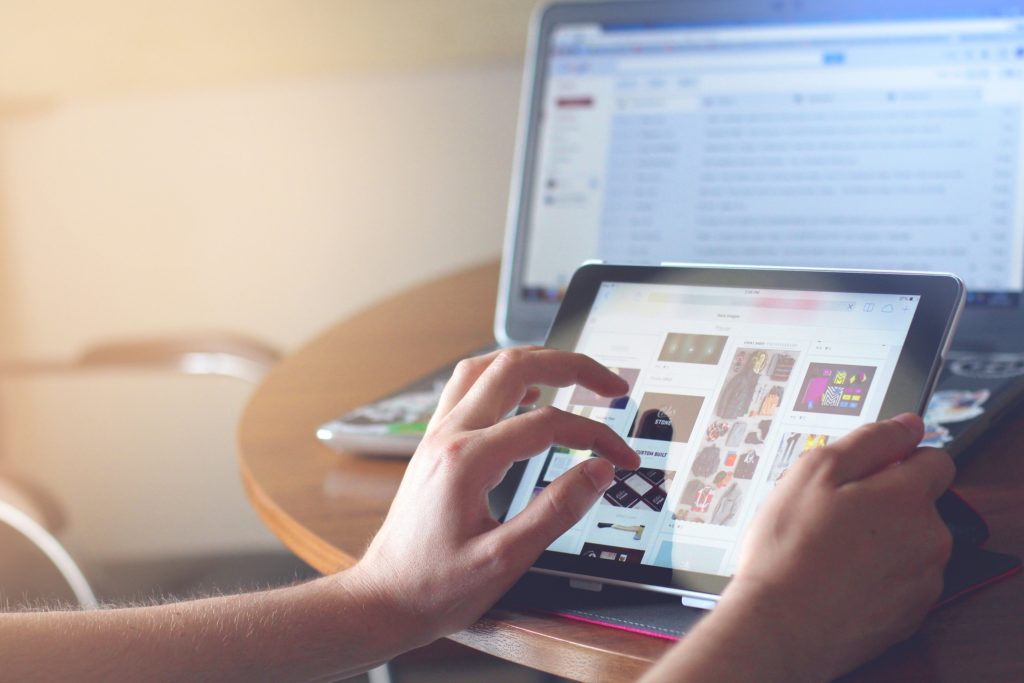 A PR agency, or an agency that focuses on public relations, specializes in promoting and marketing businesses and brands in a positive and professional light, even if they are currently experiencing negative feedback or controversy. A PR agency is necessary whether you experience a personal scandal, financial trouble, or if you receive overwhelming backlash from your online customers and followers. A professional PR agency can help to address, assess, and remedy just about any public relations disaster you encounter, which is extremely vital as your business begins to grow and scale. Social Stand and network agency help you to formulate your PR strategy, define your crisis management mechanism, manage your social listening, media outreach, press release, and press conference effectively with strong communication strategy behind. 
How to Choose the Right Digital Agency for Your Business
Choosing the right digital agency for your business greatly depends on the business need and the marketing strategy, your available budget, as well as the type of consumers or clientele you intend to reach. Finding a good digital marketing agency is much easier once you are familiar with their skills and what each professional involved in an agency you are interested in working with brings to the table. Here comes the 5 tips for you.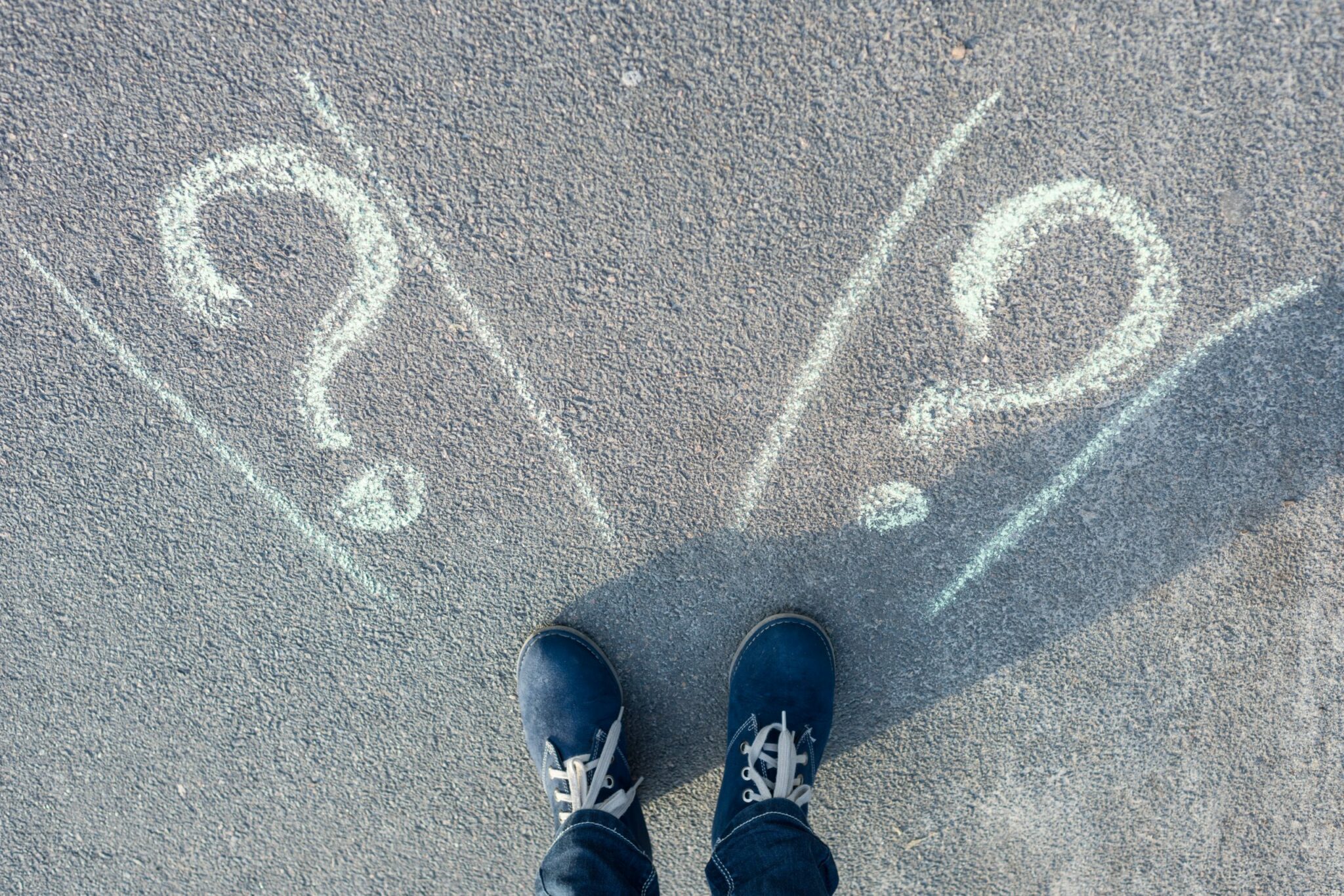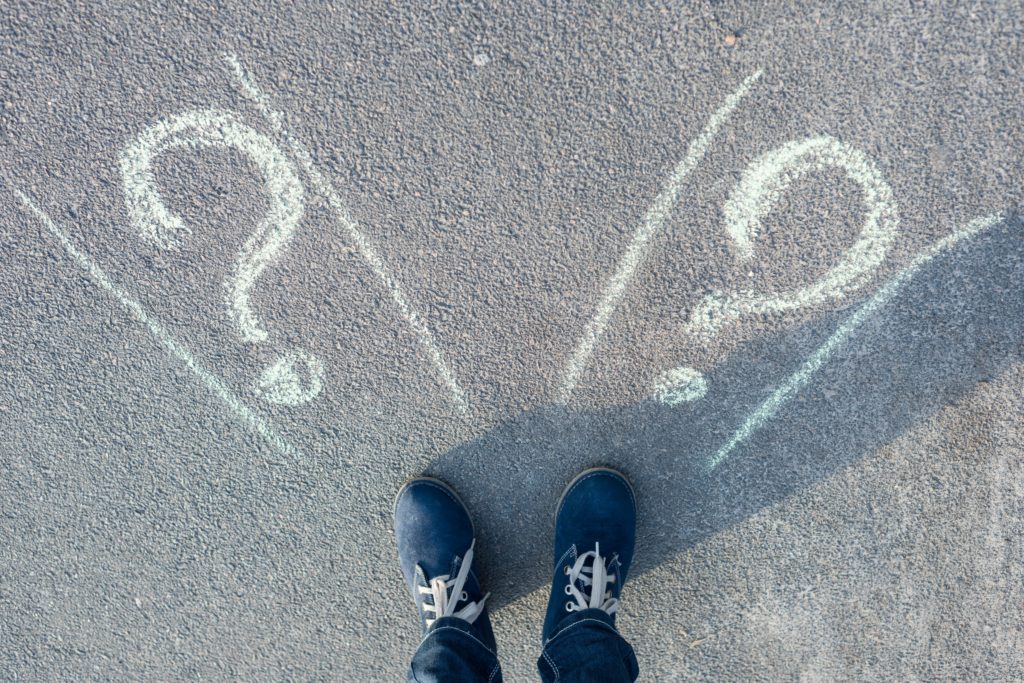 Tips 1: Have Passion of Your Brand
When choosing a good digital marketing agency in Hong Kong that is optimal for your business and the future you envision for it, keep in mind past portfolios and experience to find an agency that you can trust and rely on at all times. Be sure to ask questions and inquire about the agency's thoughts and plans for your business and brand before choosing to sign into a long-term contract or agreement.
Tips 2: Review Portfolio of the Agency
Ask to see references and review portfolios to find a top digital agency that aligns with your own goals, visual preferences, as well as overall messaging. Compatibility plays a major role in determining just how well you will work together with your digital agency of choice, especially if you choose to work together over months and even years.
Tips 3: Understand the Strategy Behind
In most of the case, portfolio of the agency could be very attractive. Beyond watching the attractive visuals and sounds-good execution and impressive result, try to understand the strategy behind. The "Why" behind helps to determine if the agency have a strategic mindset to continuously deliver great result.
Tips 4: Storytelling Skills
Focus not just the skill of the agency to work on certain digital platform, but the storytelling skills that could help your brand delivering impressive message with correct communication strategy to reach your target audience. The right agency should tell your brand story, not just producing a Facebook, Instagram post, and email or ad.
Tips 5: Reputation of the Agency
Awards are shiny objects, might be good, but it is more an industrial game. Beyond that, try to understand from marketer friends or other brands how the agency is doing. If the agency deliver talks or trainings, learn from it if they are delivering solid knowhow or just a sales pitch. It helps you to understand a agency in 360 way.
Creating a successful business is not always possible overnight and requires plenty of hard work, motivation, and determination. With the top digital marketing agency Honk Kong, move forward with the promotion and marketing of your products and services while receiving the results you envisioned for your business originally. Working together with a professional digital marketing consultant Hong Kong can truly change your life, the way you do business, and how you go about achieving success with your business and brand.
Which Social Media Platform are most popular in Hong Kong?

Facebook is the most popular social media platform in Hong Kong with 4.4 million daily actively user. Instagram, Youtube, WhatsApp and WeChat are also popular social media platforms in Hong Kong.

How much does a Digital Marketing agency charged in Hong Kong ?

The charges normally ranged from $HKD 15,000 - $HKD 80,000, depends on the job scope. Small boutique agency are more cost effective than 4As global agency group.

How to measure Digital Marketing result and ROI?

Engagement metrics say number of like, comment share, followers, fans could be some indicators. While conversion, qualified leads, clicks, visits are some additional valuable parameters should be strategically define at the begin of the campaign.